ONCEs 'Dance the Night Away' As Jeongyeon Slyly Confirms TWICE's Contract Renewal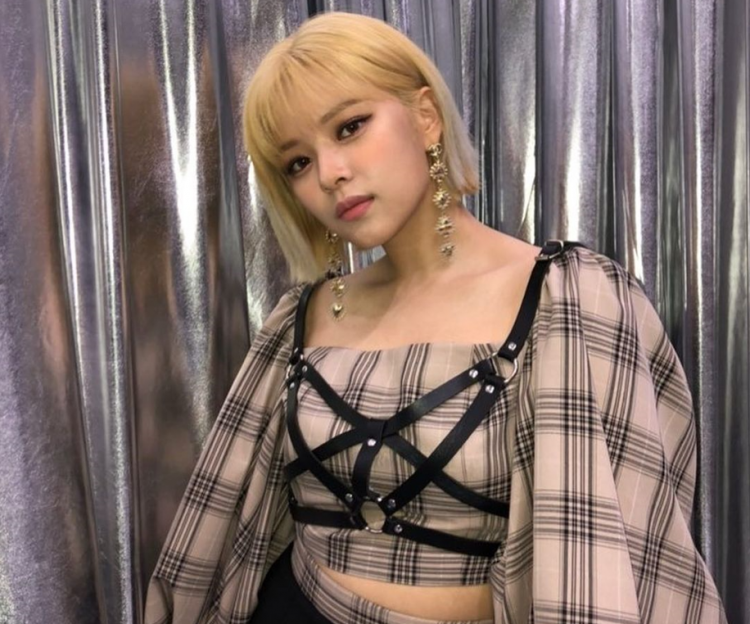 It seems like the members of TWICE have already made up their minds about their contracts.
READ: TWICE's Nayeon Stuns ONCEs With Solo Album Opening Trailer Video For 'IM NAYEON'
As per the Fair Trade Commission in 2009, a contract in the industry only has to last seven years at most. Thus, that means that this year is the year that the member of TWICE will either renew or end their contracts with JYP Entertainment. Notably, TWICE debuted in 2015.
Some ONCEs are worried if the group will stay with JYP Entertainment or if they will do what GOT7 did. Most fans believe that TWICE will renew with their long-time label. But not all are convinced.
But TWICE's Jeongyeon recently set fans' worries at ease. The K-Pop idol did this by sending a message on the 12th of June on Lysn's Bubble. Jeongyeon's message got the attention of ONCEs as she indirectly confirmed that TWICE will renew their contracts with JYP.
220612

JY: So for Melody Project ㅋㅋㅋㅋㅋ
JY: I will do it sometimes next year ㅋㅋ https://t.co/tqW1xVAhDl — 트둥꽃이피었슴니다 (@OT9TRANS) June 12, 2022
READ: BTS' Jin, TWICE's Jihyo, NCT's Jeno, & More K-Pop Idols & Their Uncanny Allergies
"We have video contents packed until October. So if I have to do 'Melody Project,' I have to do it after October," TWICE's Jeongyeon noted. The K-Pop idol also encouraged fans to look forward to her release next year.
This all came to fruition when a fan asked Jeongyeon about her plans of doing her very own "Melody Project." This set of projects is TWICE's way of featuring their individual skills via their own music videos.
The "Melody Project" of TWICE started in 2016. Jeongyeon is the only member of TWICE who has not yet showcased her own skills for the project. But fans are happy that the TWICE member will finally have her time in the spotlight.
READ: ONCEs Melt As Sana Reveals How Much Her Fellow TWICE Members Mean To Her
Furthermore, after hearing Jeongyeon's comments, fans of TWICE absolutely went crazy. This means that ONCEs will be getting more content from the JYP girl group in the coming years.
© 2023 Korea Portal, All rights reserved. Do not reproduce without permission.
Tags:
kwave
,
kwave news
,
kwave updates
,
Kpop
,
kpop news
,
Kpop updates
,
JYP
,
JYP artists
,
JYP Entertainment
,
JYP Entertainment artists
,
JYP Entertainment news
,
JYP Entertainment updates
,
JYP Entertainment TWICE
,
JYP Entertainment TWICE Jeongyeon
,
JYP Entertainment Jeongyeon
,
TWICE
,
TWICE news
,
TWICE Updates
,
TWICE contracts
,
TWICE contract renewal
,
TWICE Jeongyeon
,
TWICE Jeongyeon news
,
TWICE Jeongyeon updates
,
Jeongyeon
,
Jeongyeon news
,
Jeongyeon updates