BLINKs Worried As BLACKPINK's Lisa Gets Swarmed In The Streets Of Paris After BVLGARI Event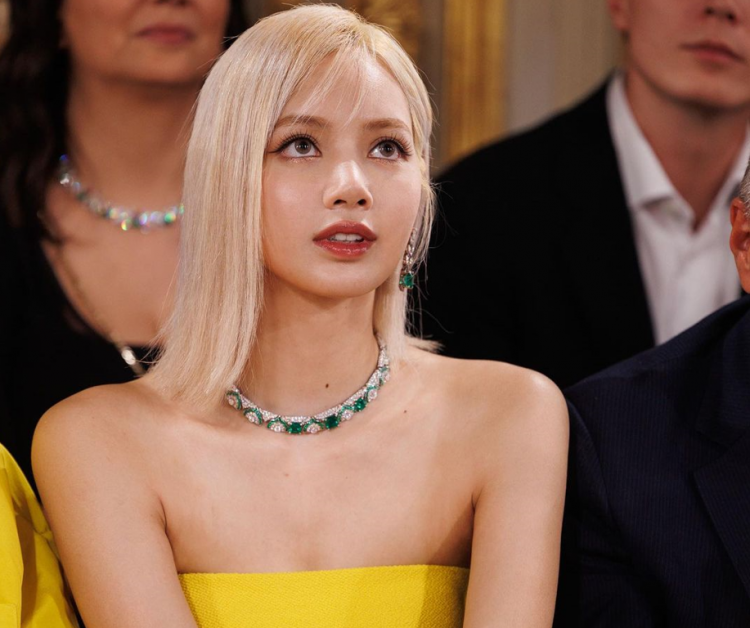 Whenever fans see their favorite idols in person, a sense of excitement always fills the air. But there are times when some fans cross a boundary. Sometimes even to a point where the K-Pop artist's safety is jeopardized. This is when K-Pop fans swarm and mob these idols.
This seems to be a normal occurrence in airports. Some idols and fans have even spoken up about situations. Unfortunately, BLACKPINK's Lisa was among the recent idols mobbed by fans after her BVLGARI event in Paris.
READ: BVLGARI Treats BLACKPINK's Lisa Like A Queen During Their 'Eden The Garden of Wonders Event'
BLACKPINK's Lisa recently attended the BVLGARI's "Eden The Garden of Wonders Event" as their ambassador. The idol caught the attention of fans with her elite visuals. Notably, BVLGARI was praised by fans for treating Lisa with love and respect.
But while walking around the city of Paris, BLACKPINK's Lisa got swarmed by a large crowd. The crowd was comprised of her fans who were eager to take pictures with the Thai idol.
In videos posted online, Lisa was initially happy as she greeted her fans. But after a while, the fans became bolder, pushing in front of the BLACKPINK member's bodyguards and blocking their path.
Furthermore, one fan even went beyond the BLACKPINK member's bodyguards to try and make a heart sign with Lisa.
Another clip showed how stressful the scene was, highlighting how uncomfortable BLACKPINK's Lisa felt.
someone sent me this just for y'all to look how terrible it was pic.twitter.com/ecHr7V7rHR — ❦ (@itsdidibitches2) June 7, 2022
After the videos went viral, fans were worried about Lisa's well-being. BLINKs went on to point out that this situation is the reason why the members of BLACKPINK travel privately, dissuading their ability to interact with fans.
READ: Humble Queen: BLACKPINK's Lisa Believes She Isn't Worthy Of Being The Role Model Of Thai Children
The worried fans pointed out that although Lisa was smiling, it was obvious that she felt uncomfortable. Real fans of BLACKPINK are hoping that other fans will start to give more space to their favorite idols.
© 2023 Korea Portal, All rights reserved. Do not reproduce without permission.
Tags:
Eden The Garden of Wonders Event
,
Eden The Garden of Wonders Event news
,
Eden The Garden of Wonders Event updates
,
BVLGARI Eden The Garden of Wonders Event
,
BVLGARI
,
BVLGARI news
,
BVLGARI updates
,
kwave
,
kwave news
,
kwave updates
,
Kpop
,
kpop news
,
Kpop updates
,
YG
,
YG artists
,
YG Entertainment
,
YG Entertainment artists
,
YG Entertainment news
,
YG Entertainment updates
,
YG Entertainment BLACKPINK
,
YG Entertainment BLACKPINK Lisa
,
YG Entertainment Lisa
,
BLACKPINK
,
Blackpink news
,
Blackpink updates
,
blackpink lisa
,
BLACKPINK Lisa news
,
BLACKPINK Lisa updates
,
Lisa
,
Lisa news
,
Lisa updates