K-Pop Fans Upset At Liam Payne & Logan Paul's Comments Towards K-Pop Artists & Other Musicians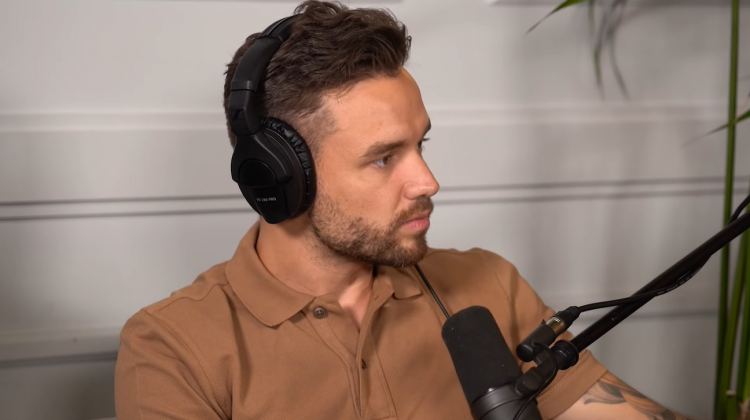 On the 31st of May, Liam Payne, formerly of One Direction, was featured on the 328th Episode of Logan Paul's "IMPAULSIVE" podcast. In the episode, the former boy band member expressed a plethora of inappropriate comments.
READ: Jungkook Has Fun With ARMYs As The BTS' Member 'Shortly Returns' To Instagram
Notably, Liam Payne's comments towards fellow former One Direction member Zayn Malik were deemed too negative by viewers. "There's many reasons why I dislike Zayn, and there's many reasons why I'll always, always be on his side," Liam Payne shared.
he's about to get dragged by zayn's fans pic.twitter.com/sr7BGB9Wxw — georgia (@copyofsatellite) May 31, 2022
Though what made netizens upset was that both Liam Payne and Logan Paul downplayed the success of other artists.
In the episode, Liam Payne said that One Direction was made around him due to the promise of Simon Cowell. Payne also said that he outsold all the other members of One Direction with his 2017 track "Strip That Down" which featured American rapper Quavo.
For Logan Paul, netizens were upset as at the beginning of the podcast, it was claimed that One Direction was the biggest boy band of all time. "You had such as fast and global come up. So, you're a part of One Direction, probably the biggest boy band of all time and has yet to be replicated," Logan Paul commented.
Though Logan Paul did note that K-Pop was an exception. Yet netizens felt K-Pop should not be a category of its own as K-Pop has turned into such a global phenomenon. "Like I don't know if there's like, besides the K-Pop," Logan Paul expressed.
What im most upset about this liam shit pic.twitter.com/aWe0uH50JZ — julia (@lukestan101) June 1, 2022
Liam Payne went on to agree with Logan Paul. But Payne shared that K-Pop bands "kind of reignited" while also mentioning Australian pop-rock band 5 Seconds of Summer. "Yeah, I think some of the K-Pop bands have kind of reignited the thing. I mean, obviously, we have 5 Seconds of Summer as well. That did pretty well," Liam Payne noted.
Netizens were not happy with the implications made by both Payne and Paul. Though most of the ire was directed towards the former One Direction member. BTS' ARMYs especially felt that BTS had been shaded the most.
READ: BTS In The White House: U.S. President Joe Biden Has Nothing But Praise For BTS
The fact that the comments about BTS were done as the boy group members were visiting The White House in Washington D.C to address Asian-American hate made Payne and Paul's comments more distasteful for fans.
Check out Liam Payne's appearance on Logan Paul's "IMPAULSIVE" podcast here:
© 2023 Korea Portal, All rights reserved. Do not reproduce without permission.
Tags:
IMPAULSIVE
,
IMPAULSIVE news
,
IMPAULSIVE updates
,
IMPAULSIVE Liam Payne
,
Liam Payne IMPAULSIVE
,
IMPAULSIVE Logan Paul
,
Logan Paul IMPAULSIVE
,
US
,
US news
,
US updates
,
U.S.
,
U.S. news
,
U.S. updates
,
kwave
,
kwave news
,
kwave updates
,
Kpop
,
kpop news
,
Kpop updates
,
Logan Paul
,
Logan Paul news
,
Logan Paul updates
,
Logan Paul and Liam Payne
,
Liam Payne and Logan Paul
,
Liam Payne
,
Liam Payne news
,
Liam Payne updates