Earthy Buttons: 5 Nutritional Benefits Of Mushrooms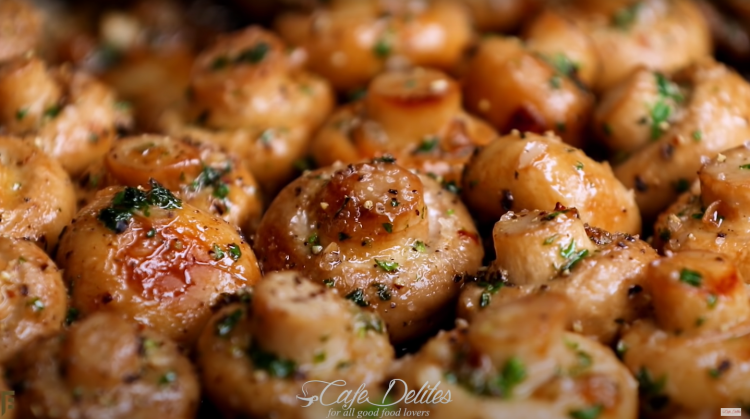 Mushrooms are versatile ingredients that come in a mixed range of shapes, colors, and sizes. All types of mushrooms are fungi, typically found living in the soil or on barks of wood.
Not all mushrooms are edible, and the ones that are have been profusely used for adding an earthy or nutty flavor in many local and international cuisines. Some examples of edible mushrooms include shiitake, portobello, button or white mushroom, crimini, enoki, oyster, beech, and maitake.
Increased research has revealed a lot of benefits that mushrooms can bring, alongside a handful of medical properties. Fat-free, low-sodium, low-calorie, and cholesterol-free, mushrooms are highly nutritional and can be stored in a paper bag inside the fridge for about five days. Here are some of their main nutrient contents:
Antioxidants
Antioxidants naturally help protect the body from damaging free radicals by balancing the other. Oxidative stress, or an imbalance of both, can cause conditions like heart disease, inflammatory conditions, and cancer. Due to their ability to prevent biological stress, they can potentially protect you from aging damage and strengthen your immune system. Mushrooms are highly rich in an antioxidant called selenium and are one of the more accessible sources in the market.
B Vitamins
Mushrooms are full of many B vitamins such as riboflavin, niacin, and pantothenic acid. They collectively help protect the heart and maintain cell function. Riboflavin is especially good for red blood cells. Pantothenic acid is excellent for the nervous system and helps the body produce necessary hormones. Finally, niacin works best for the digestive system and protects the skin from environmental stresses.
Beta-glucan
Beta-glucan is a form of soluble dietary fiber that comes from the cell walls of bacteria, fungi, yeasts, and some plants. They have been strongly linked to improving cholesterol levels and boosting heart health. It can also assist in regulating blood sugar levels, thus reducing the risk of type 2 diabetes. If you're choosing mushrooms with beta-glucans, opt for oyster and shiitake mushrooms.
Copper
Copper helps in the production of red blood cells and also supports your body's immune system. The mineral forms collagen, a protein that helps make up your bones and tissues, and it also helps keep nerves healthy. A single cup serving of cooked mushrooms can provide about one-third of the daily recommended amount of copper.
Potassium
Potassium is particularly important in maintaining the proper function of the heart, muscle, and nerves. They also aid by synthesizing protein and metabolizing carbohydrates. Bananas are a popular source of potassium but there's also about the same amount in a ⅔ cup of cooked Portobello mushroom.
Mushroom Selections
Not everyone has access to areas where you can forage mushrooms. Many are available in stores and are generally safe as long as you do not have any allergies to mushrooms or a mold allergy. In some shops, mushrooms can also come in supplement form. The correct dosage will depend on your age, weight, and health and also depends on the actual strength of a particular brand of supplement.
KPTown has a great selection of Chaga mushroom products. You can get a bottle of whole Nutridom Chaga Mushrooms, Tea Grind Nutridom Chaga Mushroom, and finally pure Nutridom Chaga Mushroom Powder. Chaga mushrooms are especially recognized for reducing inflammation while lowering cholesterol and blood sugar.
© 2023 Korea Portal, All rights reserved. Do not reproduce without permission.