'Blueming' Queen Gifts 'Coins' To The Needy, IU Continues Heartwarming Tradition On Her Birthday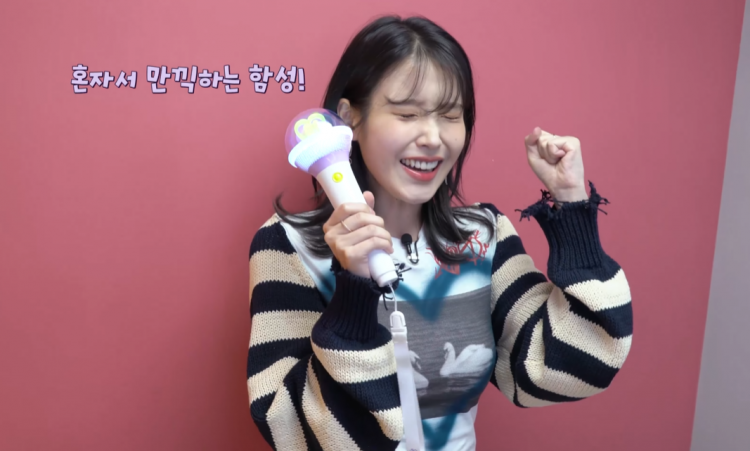 Understandably, special days are supposed to be celebrated. In most cases, people commemorate them with a festive event. But K-Pop superstar IU prefers to be on the giving end on special occasions. Recently, she once again continued her heartwarming tradition.
READ: IU, BTS, BLACKPINK, Bae Suzy & Other Stars Joins Forbes Korea's 'Most Powerful Celebrities' List
On the 16th of May, IU's label EDAM Entertainment announced that the superstar made a large donation of 210 million won (around $163,516). She donated to the organizations The Snail of Love, Korean Unwed Mothers' Families Association, Eden I Ville, and the social welfare foundation Changinwon.
"IU is able to spend an especially meaningful birthday by sending love to those in need of warm support with her many fans who have celebrated her birthday," an insider from EDAM Entertainment announced.
IU's recent donations will go to paying for surgeries and treatment for youth with hearing disabilities. Others who will benefit from the K-Pop star's donations are single-parent households, youth centers, and centers for the disabled.
Notably, IU has been making yearly donations under the name of "IUAENA" on special days and anniversaries. The name comes from combining her name with her fandom's name.
Furthermore, EDAM Entertainment added:
"Birthdays come every year, but we want to spread warmth this year as well with UAENA.
We hope that this May can be a cozy one for all those pushing forward underneath the warm spring sunshine as well as those taking a brief break in the shade.
And of course, to our UAENA who are celebrating with happy hearts more than anyone else, thank you always!"
매년 맞이하는 생일이지만
올해에도 유애나와 함께
온기를 나누고자 합니다.

따스한 봄의 햇빛 아래
열심히 앞으로 나아가는 이들도,
잠시 그늘 아래서 쉬어가는 이들도,
모두 함께 포근한 5월을 만끽하길 바랍니다.

그리고 누구보다 기쁜 마음으로 축하해 주는
우리 유애나 늘 고마워요 pic.twitter.com/L9y7vvTgyv — EDAM Ent. (@edam_ent) May 16, 2022
Belated happy birthday to the nation's little sister!
READ: From One Superstar To Another, Song Kang Ho Makes Fellow 'Broker' Star IU Cry
Additionally, IU is preparing for the premiere of her film "Broker" on the 8th of June. Beyond this, the K-Pop idol, alongside her cast, has also been invited to the 75th Cannes International Film Festival.
© 2023 Korea Portal, All rights reserved. Do not reproduce without permission.
Tags:
kwave
,
kwave news
,
kwave updates
,
Kpop
,
kpop news
,
Kpop updates
,
EDAM
,
EDAM artists
,
EDAM news
,
EDAM updates
,
EDAM IU
,
IU
,
IU news
,
IU Updates
,
Edam Entertainment
,
Edam Entertainment artists
,
EDAM Entertainment news
,
Edam Entertainment updates
,
Edam Entertainment IU
,
IU Birthday
,
IU birthday tradition