From One Superstar To Another, Song Kang Ho Makes Fellow 'Broker' Star IU Cry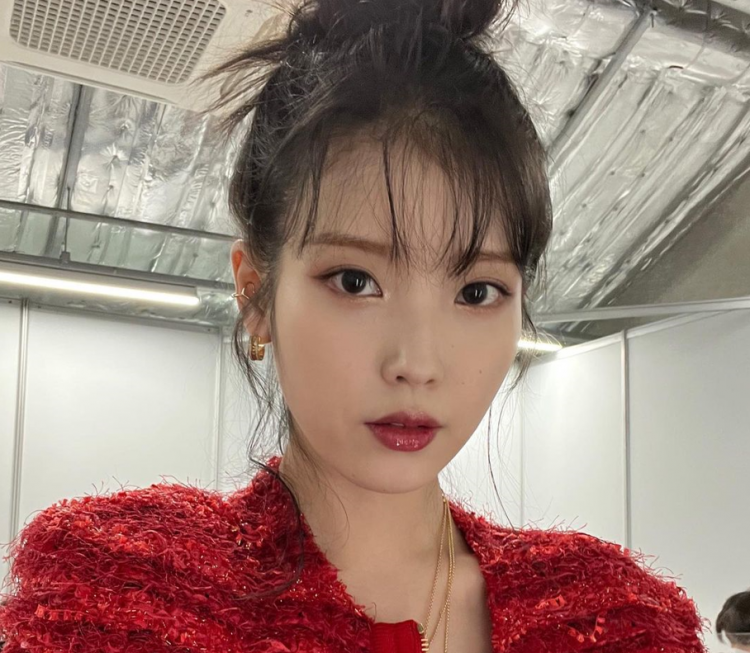 IU could have received the most lavish praise of her life (so far). Find out what superstar actor Sang Kang Ho said to IU below.
READ: IU, BTS, BLACKPINK, Bae Suzy & Other Stars Joins Forbes Korea's 'Most Powerful Celebrities' List
Just recently, IU shared how fellow "Broker" star Song Kang Ho's words immensely touched her. The K-Pop idol and actress noted that the actor's heartfelt words made her heart melt during the filming of their upcoming film "Broker." This was during their recent press conference.
Actor Song Kang Ho revealed that, during a scene where IU's character had a conversation with the two detectives, he was amazed at IU's acting prowess. The actor noted that his fellow star was meticulous yet conveyed the emotions of her character perfectly.
The "Parasite" actor also shared that the specific scene required IU to show a plethora of complex emotions. Amazingly, IU delivered and her co-star commended her performance for being great. It was so good in fact that Song Kang Ho admitted that he had to bring IU aside to praise her.
With the revelation of the veteran actor, IU amitted that she will treasure Song Kang Ho's words forever. "That very moment will leave a strong impression on the rest of my life," IU noted.
Additionally, IU also revealed that her tears fell as she heard Song Kang Ho's touching words.
"I quickly ran to him, and he told me, 'I monitored your scene, and it was very well done.' To me, the memory of him telling me that was so touching, like a scene from a movie. Not only did it bring me to tears, but I had to call my parents to boast about it," IU adorably shared.
Currently, IU, Song Kang Ho, other cast members, and the rest of the "Broker" team are in France to gear up for the start of the Cannes Film Festival 2022 as "Broker" has been one of the Korean movies invited for the event.
READ: IU To Be Making Her Debut At The 2022 Cannes Film Festival With The Film 'Broker'
Fans can "Broker" soon as it will have its big-screen debut on the 8th of June.
Check out the trailer for "Broker" here:
© 2023 Korea Portal, All rights reserved. Do not reproduce without permission.