The Unique Anti-Inflammatory Properties of Green-lipped Mussels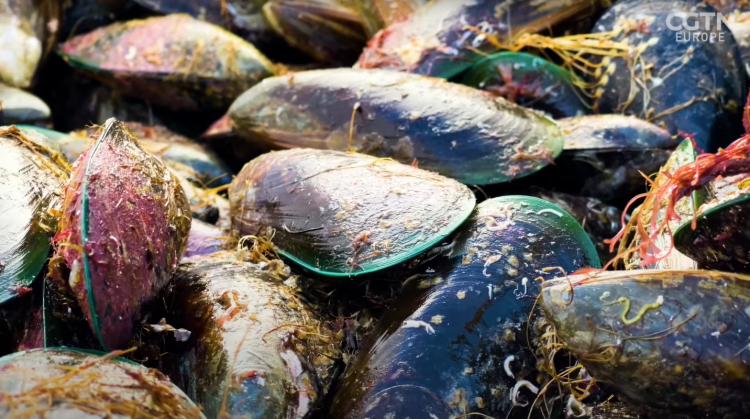 Green-lipped mussels, named for their green edges, are known for being the largest type of mussel in the world. They originate from the waters that surround New Zealand, hence why are also recognized as the New Zealand mussel.
The shellfish has been revered for its potential medicinal properties and is popularly taken as a supplement as well. They contain several anti-inflammatory compounds claimed to treat certain inflammatory conditions. Here are a couple of their health values and benefits:
They are full of nutrients
The green-lipped mussel is a regular meal for the indigenous Māori people along the coasts of New Zealand. In the early 1970s, interest in the mussel's potential benefits had sparked and observations were made that Māori people had a lower incidence of arthritis than people who lived inland.
It was discovered that the mussels were a rich source of anti-inflammatory omega-3 fatty acids, especially eicosapentaenoic acid (EPA) and docosahexaenoic acid (DHA). Additional research noted that may also possess anti-inflammatory effects by inhibiting enzymes and proteins that produce inflammation and pain.
In particular, green-lipped mussels contain chondroitin sulfate. They are a component of connective tissues like joints and bones that may reduce inflammation. The mussels are also an excellent source of zinc, iron, selenium, and several B-vitamins.
Inflammatory Condition: Asthma
Asthma is regarded as a chronic inflammatory condition that affects a person's lungs, making it difficult to breathe. Due to its anti-inflammatory properties in the lungs, green-lipped mussels may potentially help people with asthma.
One study had researchers giving people with asthma either 400 mg of green-lipid mussel extract or a placebo every day for 3 weeks before having them try the opposite treatment for another 3 weeks. In contrast to the placebo conditions, the mussel extract led to significant reductions in airway inflammation and asthma symptoms.
Additionally, an 8-week study in people with asthma found that a similar extract containing 400 mg of the mussel reduced asthma symptom frequency and airway inflammation when taken daily, compared to a placebo. Further research is necessary to fortify these findings.
Inflammatory Condition: Arthritis
Arthritis is another condition brought about by chronic inflammation. It is characterized by the sensation of painful swelling and stiffness in one or more of your joints. Osteoarthritis (OA) and rheumatoid arthritis (RA are the two most common types of arthritis.
Because of the green-lipped mussel's ability to reduce inflammation, it has been claimed to reduce inflammation in the joints and, thus, help relieve arthritis symptoms. However, one review concluded that there is limited evidence to support the use of green-lipped mussel extract for RA or OA, especially when compared with other nutritional supplements that have more scientific foundations such as glucosamine and chondroitin.
On the other hand, a review of four randomized clinical trials concluded that green-lipped mussel extract improved joint stiffness and pain in people with OA. People in each of the studies, however, were also taking pain-relieving medications. Further research is necessary to determine the effectiveness of green-lipped mussels for relieving arthritis symptoms.
Supplemental Forms
Today, green-lipped mussel extracts are available in oil or powder form. Less common forms that come in gels and creams that claim to ease joint pain and muscle soreness when applied to the skin can also be found.
Before selecting a green-lipped mussel supplement, make sure it was produced using a method like freeze-drying (which retains the mussels' natural nutrient profile) and consult a healthcare provider about the potential risk of negative side effects.
KPTown offers several options for green-lipped mussel supplements such as Evergreen Green Mussel with Glucosamine which reduces joint pain and strengthens the tissue and bone after fracture or injury. Evergreen Hyper Lipid is also available in small and big sizes. All aforementioned products are currently at discounted prices in KPTown's store.
© 2023 Korea Portal, All rights reserved. Do not reproduce without permission.