3 Things To Remember When Choosing Your Personal Peel-Off Mask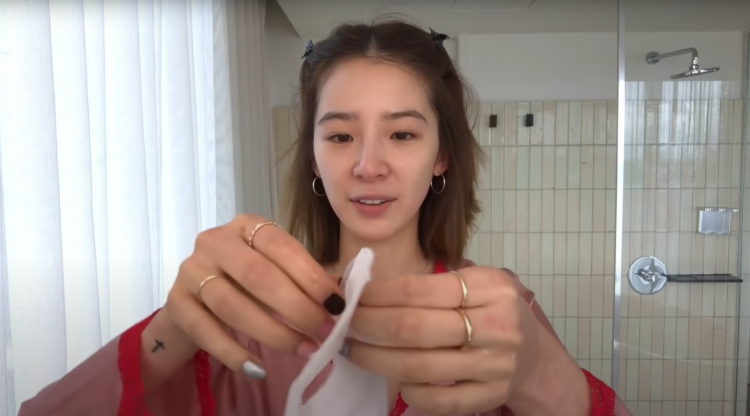 There's something uniquely satisfying about unfolding a peel-off mask from a pouch and perfectly lining it up to match the contour of your eyes, nose, and lips. When you gently peel it after 15-30 min, it's almost as if you're uncloaking a hidden part of yourself that hides again over time. With regular use, your face stays smooth and looks vibrant.
Peel-off masks are another type of physical exfoliants that act by removing the top layer of skin to cast away dead skin cells. As the mask is peeled away, the remaining formula clears clogged pores, reduces inflammation, and leaves behind a sheen of radiance. They can come in different blends of ingredients and some are better at hydrating, exfoliating, or detoxing than others.
When choosing the peel-off mask that works for you, remember these 3 considerations:
Mask Ingredients
Just as people have different needs for their skin, there's no one-size-fits-all among peel-off masks. For treating oily or acne-prone skin, masks that contain ingredients such as charcoal, tea tree, clay, and glycolic or salicylic acid are best. If you prefer something with general perks, opt for a peel-off mask that has hydrating ingredients like hyaluronic acid, Aloe Vera extract, vitamin E, and glycerine.
Skin type Compatability
If you have sensitive skin or active acne, it's best to consult with a dermatologist first to know what ingredients may further irritate your skin. Otherwise, especially if you've already tried one before and it went well, most peel-off masks can do the job of absorbing any excess oil to help control acne-prone skin. Masks that reduce pore size or tighten the skin are also suitable for those with mature skin.
Day or Night Skincare
While most peel-off masks can be applied at any time, morning masks usually work best during the day as pre-makeup hydration. Overnight masks stay on as you sleep and penetrate nutrients for longer; it also acts as a barrier by keeping midnight dirt or dust at bay.
However, there are cases where exposing your skin to the harsh rays of the sun after applying a mask alone can damage your skin which is why they are usually best saved at night after cleansing your face.
Recommended Products
While it feels fulfilling to observe the glow on your skin after using a peel-off mask, you don't have to use one daily. Three times a week is an efficient interval if you have oily skin, and once a week if your skin is sensitive.
KPTown offers a 10-sheet pouch of GOLD MY JIN Red Ginseng Sheet Masks and packs of Red Ginseng Peel-Off. They are powered by Korean Red Ginseng extract which is excellent in removing harmful oxygen while keeping your skin looking fresh and hydrated.
Both are now available at discounted prices. For more information on the benefits of Ginseng, check out this compact guide here!
© 2023 Korea Portal, All rights reserved. Do not reproduce without permission.