All-Healing: A Compact Guide On The Potential Of Ginseng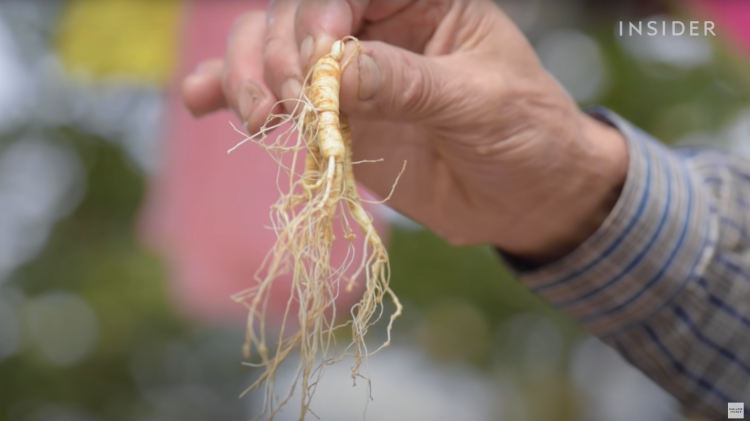 Where did you first hear about the word Ginseng? Many everyday items have it as an ingredient including toothpaste, soft drinks, liqueurs, as well as soups, candies, and snacks. In Nintendo's popular video game franchise that is Pokémon, Ginseng is an actual in-game item that a player's character can drink that boosts their Pokémon's move of choice permanently.
Organically, Ginseng is a slow-growing, light-colored short plant with fleshy roots. Its most popular type is American ginseng (Panax quinquefolius) and Asian ginseng (Panax ginseng). The Latin name is derived from the Greek panacea, meaning "all-healing". This isn't surprising as the herb is revered for centuries, most popular during ancient times in China, Korea, Japan, and America as traditional medicine until today. In fact, Korea Ginseng Corporation (KGC), the world's number one ginseng brand, has Pachinko Star Lee Min-ho as their global ambassador.
How Ginseng is grown:
Depending on the length that Ginseng is grown, it can be classified as either fresh, white, or red.
The fresh type of ginseng is harvested at the end of 4 years, the white ginseng is harvested between 4-6 years, while red ginseng is harvested after at least 6 years or more. American and Asian ginseng may vary in their concentration of active compounds and effects on the body.
It is believed that American ginseng works best as a relaxing agent, while the Asian variation has an invigorating effect. Nonetheless, both can boost energy, lower blood sugar and cholesterol levels, reduce stress, promote relaxation, treat diabetes, and manage sexual dysfunction in men. Their two prominent compounds-ginsenosides and gintonin-complement each other to provide health benefits.
Ginseng's Product and Research Considerations:
Traditionally taken to aid with a range of medical conditions, more research is necessary to further confirm its benefit as a supplement. Its ginsenosides component is what researchers believe to be behind the herb's clinical abilities.
However, no conclusive evidence is available about its ultimate effectiveness. Products with Ginseng vary in quality and medicinal properties, therefore proper nutritional checking is advised for any ginseng product before purchasing as concentration and other ingredients may vary.
Major Health Benefits of Ginseng:
Increased Energy
Consistent levels of our energy are a constant need as we go about our day-to-day tasks. Ginseng has been shown to help stimulate physical and mental activity in people.
A four-week study explored the effects of giving 1 or 2 grams of Panax ginseng or a placebo to 90 people with chronic fatigue. Those who took Panax ginseng experienced less physical and mental fatigue, as well as reductions in oxidative stress, than those taking the placebo.
Another 2014 study of people receiving cancer treatment revealed that ginseng helped reduce cancer-related fatigue. However, researchers only noted the energy-boosting effects of ginseng in patients currently undergoing treatment, as the herb did not show statistically significant improvements in individuals who had finished cancer treatment.
Sharper Brain Function
Ginseng may help improve necessary brain functions like memory, behavior, cognition, and mood, helping you process information faster.
Several test-tube and animal studies show that components in ginseng, like ginsenosides and compound K, could protect the brain against damage caused by free radicals. Ginseng could reduce oxidative stress, thus potentially enhancing one's cognitive function.
With Korean red ginseng, in particular, a 2016 study on its cognitive function in patients with Alzheimer's disease showed promising results. Patients were given 4.5 grams of Korean red ginseng for 12 weeks. The research showed that Korean red ginseng helped improve frontal brain lobe function.
Reduced Inflammation
Ginseng additionally boasts beneficial antioxidant and anti-inflammatory properties.
A recent 2020 study, showed that ginsenosides may target pathways in the immune system and could reduce inflammation Another test-tube study found that Korean red ginseng extract reduced inflammation as well as improved antioxidant activity in skin cells from people who have eczema.
This anti-inflammatory property of Ginseng may be especially helpful for athletes or physically active individuals. In a study that investigated the effects, 18 young male athletes take 2 grams of Korean red ginseng extract three times per day for seven days. Based on inflammatory markers following the test, their levels were significantly lower than in the placebo group, lasting for up to 72 hours after testing.
A larger study observed 71 postmenopausal women who took 3 grams of red ginseng or a placebo daily for 12 weeks with their antioxidant activity and oxidative stress markers measured. The researchers concluded that red ginseng may help reduce oxidative stress by increasing the activities of antioxidant enzymes.
Lower Blood Sugar
Ginseng can be beneficial in controlling the blood glucose in individuals that have or don't have diabetes. High blood sugar through diabetes can damage a person's nerves, eyes, kidneys, and other organs.
One 2014 study shows that ginsenosides may affect insulin production in the pancreas and improve insulin resistance using other mechanisms. Another study evaluated the effects of 6 grams of Korean red ginseng, along with the usual anti-diabetic medication or diet, in 19 people with type 2 diabetes. The participants were able to maintain good blood sugar control throughout the 12-week study, gained an 11% decrease in blood sugar levels, a 38% decrease in fasting insulin, and a 33% increase in insulin sensitivity.
Further standardized and clinical are needed to determine whether the root is a possible complementary therapy for diabetes as well as what specific doses work best.
Safety and Reported Side Effects of Ginseng:
Though generally safe to consume, it's important to note the side effects reported by people including headaches, sleep problems, digestive problems, blood pressure, and blood sugar changes, diarrhea, rapid heartbeat, and severe skin reaction.
Due to the lack of safety studies, ginseng is not recommended for children or women who are pregnant or breastfeeding. Some women have also experienced swollen breasts and vaginal bleeding.
Ginseng may also reduce the effectiveness of anticoagulant drugs. Individuals may experience a moderate interaction when using the root with a class of antidepressants called monoamine oxidase inhibitors (MAOIs) and it can alter the effects of blood pressure, diabetes, and heart medications, including calcium channel blockers such as nifedipine.
Never take ginseng alongside heart medication and always talk to your doctor before using it as a supplement.
Summarized Take-away:
Ginseng is safe for a person to take the herb in small doses, however, further research is still necessary to confirm its health benefits. While the root can be consumed raw or lightly steamed, Ginseng supplements are also available online such as via its extract, capsule, or powder form. Ask your doctor before using Ginseng with any of your medications.
KPTown offers a variety of Ginseng products including Red Ginseng Capsule Gold, Honeyed Slice Red Ginseng, and Black Ginseng Candy. Skincare products that make use of the vitalizing property of Red Ginseng extract are available as well such as toners, lotions, creams, and soaps. Check the site out for more Ginseng products and blogs!
© 2023 Korea Portal, All rights reserved. Do not reproduce without permission.