Former (G)I-DLE Member Soojin Signs With Big Planet Made? Agency Addresses Reports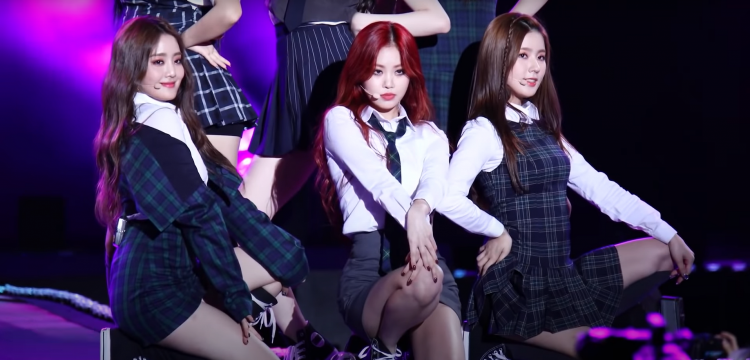 Has former (G)I-DLE member Soojin signed with VIVIZ's label Big Planet Made? Read the full story here!
READ: IVE Reaches Milestone By Becoming May's Top Girl Group Followed By (G)I-DLE & BLACKPINK, Full Rankings Here
Not long ago, reports circulated online that Soojin has gone on to sign with Big Planet Made. Just recently, the label has gone on to clarify the reports regarding the former (G)I-DLE member signing a contract with them.
On the 11th of May, media outlets have gone on to report that Soojin, formerly of (G)I-DLE, has decided to sign a contract with Big Planet Made, choosing them as her new agency.
But it seems as though the reports were false. Notably, Big Planet Made announced, "We have never even met Soojin. The news about her signing a contract with us is groundless."
READ: Stray Kids, TREASURE, (G)I-DLE: Get To Know The Best-Selling 4th-Gen K-Pop Artists On Hanteo
In 2021, posts online began circulating condemning Soojin for bullying other students in her previous school. Though the former (G)I-DLE main dancer and Cube Entertainment denied the allegations, actress Seo Shin Ae went on to come forward stating that Soojin had bullied her when they were classmates.
In August of 2021, Cube Entertainment announced that Soojin would be leaving (G)I-DLE. Neverlands, (G)I-DLE's fandom, were unhappy with the news. Fans were then further saddened as it was formally announced that her contract with the label was officially terminated in March of this year.
READ: Spunk On Stage & On Air, (G)I-DLE's Soyeon Gets Her Revenge On Comedian Kim Gu Ra
Fans of Soojin were looking forward to the news as Big Planet Made is home to a multitude of big artists. Among them are Soyou, VIVIZ, Huh Gak, Ha Sung Woon, Ren, Lee Mujin, BE'O, and many more.
© 2022 Korea Portal, All rights reserved. Do not reproduce without permission.