Google's Newest Nest Cameras Can Now Coordinate With Amazon Alexa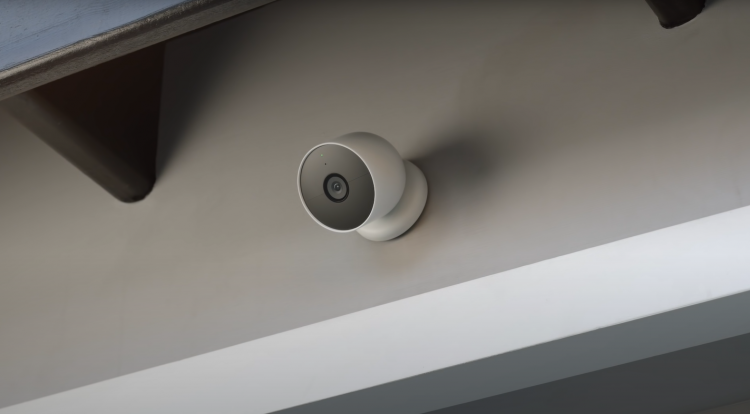 Google's new Nest cameras can now stream to Amazon Alexa smart displays, including Echo Show devices, Fire TVs, and Fire tablets as of this week. The update comes after Amazon's announcement last week that third-party cameras can take advantage of its new person and package announcement features on Echo smart speakers.
The Nest Cam is Google's first battery-powered indoor/outdoor camera with intelligent features such as detecting people, vehicles, and animals and can send alerts through the phone. With its new Alexa skill, this grants the ability to view a live feed and receive motion announcements on Echo speakers from the Google Nest Cam. It can work for its battery-powered outdoor/indoor model, the wired indoor model, and the Nest Cam with floodlight.
READ: Google Acquired A MicroLED Display Company That Could Make AR Headsets Better
The feature also adds doorbell press notifications and two-way talk to Google's support for the Nest Doorbell (battery). The new functions complement the existing support for live views from the older Nest Cams, Nest Cam IQs (indoor/outdoor), and the Nest Doorbell (wired), formerly called Nest Hello.
According to Amazon, Alexa's new person detection announcement feature will be coming to the new cameras at some point but package detection announcements are not currently planned to be supported.
READ: Samsung Apologized After Being Slammed For Its 'Tone deaf' And 'Unrealistic' Smartwatch Ad
In practice, you can now stream all your Nest cameras to an Echo Show and watch a live feed of the newer models on a Fire TV or Fire tablet. You can also get motion announcements on your Echo speakers and smart displays, and both see and talk to visitors at the Nest Doorbell (battery) through an Echo Show.
The new Alexa voice commands for the added skill include "Alexa, show the [camera name] feed" and "Alexa, answer the front door." The skill also incorporates the previous abilities from Google Nest that allowed Nest Thermostat users to control their thermostat (all models) and older Nest cameras. If you do have older Nest devices, the skill will only work if you've migrated your Nest account to a Google Account.
© 2023 Korea Portal, All rights reserved. Do not reproduce without permission.