Metformin Could Act As An Anti-Ageing Pill To Extend Human Life To 120 Years, Research Shows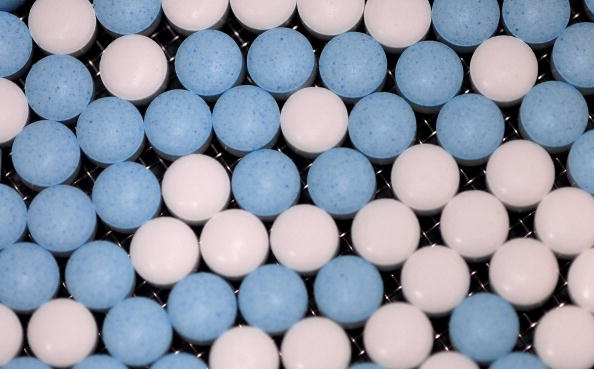 Scientists claim that common diabetes drug Metformin could act as an anti-ageing pill that would allow humans to live up to 120 years.
According to Daily Mail, researchers will conduct their first ever trials on the effectivity of Metformin in preventing illnesses, such as Alzheimer's and Parkinson's disease beginning next year.
An initial study was conducted on animals, which prolonged their lives significantly. This made the U.S. Food and Drug Administration give the green light to scientists to perform the same trials in humans.
"If you target an ageing process and you slow down ageing then you slow down all the diseases and pathology of ageing as well," explained lead author of the study Professor Gordon Lithgow of the Buck Institute for Research on Ageing in California. "That's revolutionary. That's never happened before."
"I have been doing research into ageing for 25 years and the idea that we would be talking about clinical trial in humans for an anti-ageing drug would have been thought inconceivable," Lithgow added. "But there is every reason to believe it's possible. The future is taking the biology that we've developed and applying it to humans."
According to Telegraph Nov. 29, scientists believe that Metformin is the best anti-ageing candidate as it increases oxygen molecules given off to cells, which seems to increase robustness and longevity.
In 2014, Cardiff University found that diabetic patients given Metformin as treatment lived longer than those without the illness, even though these patients should have passed away eight years earlier on an average.
Scientists involved on the "Targeting Ageing with Metformin" trial next year are raising funds and finding 3,000 subjects between ages 70 and 80 who have, or are at risk of illnesses such as heart diseases, cancer and dementia.
"If we can slow ageing in humans, even by just a little bit it would be monumental," said Dr. Jay Olshansky of the University of Illinois, Chicago. "People could be older, and feel young. Enough advancements in ageing science have been made to lead us to believe it's plausible, it's possible, it's been done for other species and there is every reason to believe it could be done in us."
© 2023 Korea Portal, All rights reserved. Do not reproduce without permission.