The Purple Health Booster: 5 Practiced Benefits of Echinacea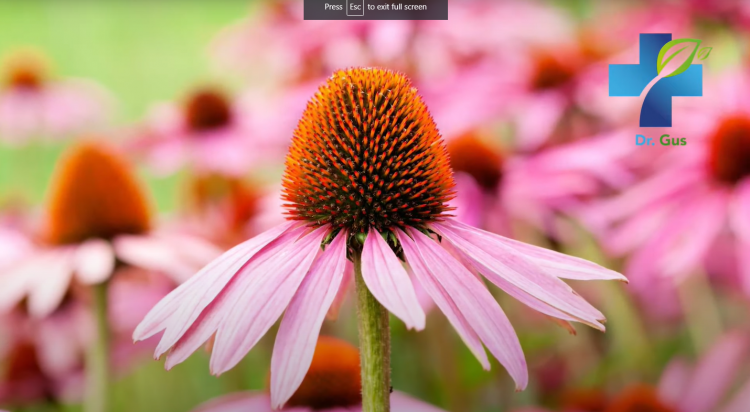 Echinacea, or purple coneflower, is native to North America where they grow in prairies and open, wooded areas. It's a member of a group of flowering plants in the daisy family. Three of the nine species in its group are used today in herbal supplements: Echinacea purpurea, Echinacea angustifolia, and Echinacea pallida.
Both the upperparts and roots of the plant can be used in tablets, tinctures, extracts and even teas. Today, they're easily accessible in some pharmacies as a herbal remedy for the common cold or flu.
Here are 5 other benefits of Echinacea you have not heard about:
High in antioxidants
Echinacea plants are full of plant compounds that act as antioxidants. Some of the types present are flavonoids, cichoric acid, and rosmarinic acid. These antioxidants tend to appear higher in extracts from the fruit and flowers of the plants, compared to other parts, such as the leaves and roots.
Furthermore, echinacea plants contain compounds called alkamides, which further enhance antioxidant activity by renewing worn-out antioxidants and helping them better reach molecules that are prone to oxidative stress.
Boosts the immune system
The purple coneflower is primarily regarded for its valuable effects on the immune system. Numerous studies have shown the plant's efficacy in helping the immune system combat infections and viruses, thus making you recover faster from illness
Additionally, a review of 14 studies discovered that taking echinacea may lower the risk of developing colds by more than 50% and shorten the duration of colds by one and a half days. Many of its studies on this topic, however, are poorly designed and display no real benefit, making it hard to know if any benefits on colds are from taking echinacea or simply from chance. Further research is necessary for its link to the common cold.
May lower blood sugar levels
Test-tube studies have found that echinacea plants may help lower blood sugar levels. In one test-tube study, Echinacea purpurea extract was shown to suppress enzymes that digest carbohydrates. This would reduce the amount of sugar entering your blood if consumed.
Different test-tube studies found that echinacea extracts made cells more sensitive to insulin's effects by activating the PPAR-y receptor, a common target of diabetes drugs, which works by removing excess fat in the blood, a risk factor for insulin resistance. More human-based research on the effects of echinacea on blood sugar is necessary.
May reduce feelings of anxiety
During the past few years, echinacea plants have emerged as a potential aid for anxiety. Related research has found that echinacea plants contain compounds that may reduce feelings of anxiety, such as alkamides, rosmarinic acid and caffeic acid.
In one mouse study, 3 out of 5 echinacea samples helped reduce anxiety. Furthermore, they did not make the mice less active, in contrast to higher doses of standard treatments. Another research found that Echinacea angustifolia extracts rapidly reduced feelings of anxiety in both mice and humans.
However, studies on echinacea and anxiety are still lacking. More research is vital before echinacea products can be recommended as a possible treatment.
Anti-inflammatory properties
Several studies have shown that echinacea can help reduce excess inflammation. In one mouse study, echinacea compounds enabled the reduction of important inflammatory markers and memory loss caused by inflammation.
In a 30-day study, adults with osteoarthritis found that taking a supplement containing echinacea extract significantly reduced inflammation, chronic pain, and swelling.
Some side effects can arise among people with allergies to other flowers, such as daisies, chrysanthemums, marigolds, ragweed, and more. Since it appears to stimulate the immune system, people with autoimmune disorders or people taking immunosuppressive drugs should avoid echinacea or consult their doctors first.
For short-term use, products with echinacea appear to be safe and well-tolerated, and there aren't many products like it with similar potential immune-boosting effects. If you want to try it out, KPTown offers a bottle of Nutridom Echinacea at 30% off. It strengthens the body's immunity and helps the body to develop resistance to various diseases
© 2023 Korea Portal, All rights reserved. Do not reproduce without permission.