ATINYs Worried As ATEEZ's Wooyoung Suffer Back Injury During Madrid Concert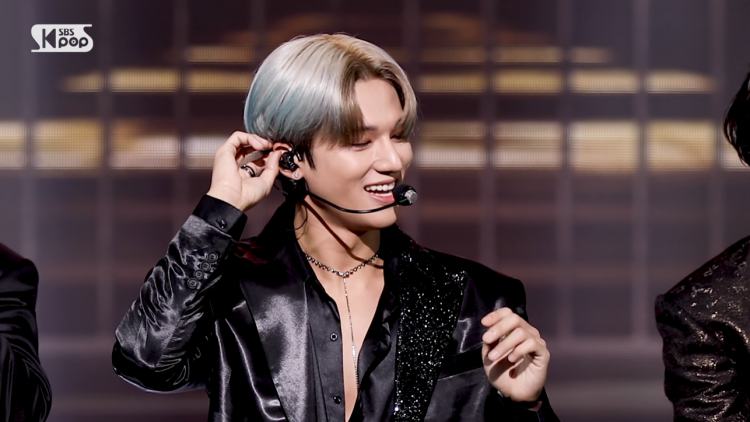 Netizens and K-pop fans are worried as ATEEZ's Wooyoung reportedly suffers a back injury.
READ: ATEEZ Surpasses 1 Billion Streaming On Spotify
ATINYs (the fandom name of ATEEZ) were recently greeted with unfortunate news as ATEEZ's Wooyoung sadly had to bow out of performing during the K-pop boy group's April 23rd concert in Madrid, Spain due to injuring his back.
Due to this, it has recently been confirmed that ATEEZ's Wooyoung will not be a part of the second day of the Madrid concert on the 24th of April. The two ATEEZ concerts are the first and second stops in the European leg of the K-pop boy group's 2022 world tour.
Furthermore, ATEEZ's Leader Hongjoong made an official announcement regarding Wooyoung's injury in the middle of the K-pop boy group's concert. Before Wooyoung's departure, fans were able to notice that the ATEEZ member was in a lot of pain.
READ: The Meanings Behind The Fandom Names Of 4th Gen K-Pop Boy Groups CRAVITY, DKB, CIX AB6IX, And ATEEZ!
Not long after hearing the news of the K-pop idol's back injury, ATINYs from all over the globe went on to social media to share messages of love and support, making the hashtag #WeLoveYouWooyoung trend.
I just realized that Yeosang probably realized Wooyoung was stressed or felt a lot of pain so he picked up on it and comforted him just a bit to ease his mind

pic.twitter.com/hTozfYIDgg — Yeosang flexed for me I'll never be the same (@Alex082107) April 24, 2022
Notably, the remaining seven ATEEZ members went on to give an amazing performance to their fans, stunning ATINYs who attended the concert. Though the K-pop boy group did amazing, fans still missed Wooyoung, worrying about the K-pop idol on his recovery from his back injury.
Specifically, in one of ATEEZ's performances, member San looked upset since he could not do the ending pose without ATEEZ's Wooyoung with him.
READ: Cafe Yellow Birthday Owner Releases Official Apology After Recent Issue With ATEEZ Fans!
Netizens and K-pop fans are hoping that ATEEZ's Wooyoung has a swift and seamless recovery from his back injury!
© 2023 Korea Portal, All rights reserved. Do not reproduce without permission.
Tags:
kwave
,
kwave news
,
kwave updates
,
Kpop
,
kpop news
,
Kpop updates
,
KQ Entertainment
,
KQ Entertainment ATEEZ
,
KQ Entertainment news
,
KQ Entertainment updates
,
KQ Entertainment ATEEZ Wooyoung
,
KQ Entertainment Wooyoung
,
ATEEZ
,
ATEEZ news
,
ATEEZ updates
,
ATEEZ wooyoung
,
ATEEZ Wooyoung news
,
ATEEZ Wooyoung updates
,
Wooyoung
,
Wooyoung news
,
Wooyoung updates
,
Wooyoung back injury
,
Wooyoung injury
,
ATEEZ Wooyoung injury
,
ATEEZ Wooyoung back injury