Apple Analyst Suggests The iPhone 14 Lineup Will Have An Autofocus Front Camera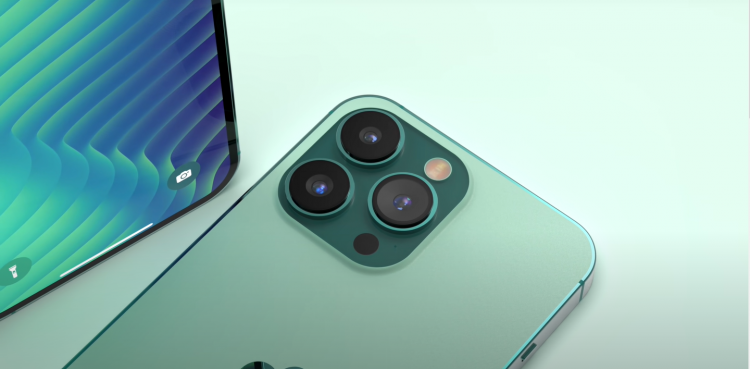 Apple's next iPhone models could have an improved selfie camera, with autofocus (AF) capabilities and a wider aperture, according to a prediction by famed Apple analyst Ming-Chi Kuo.
The iPhone 14 lineup is expected to be launched later this year at around September or October. The four models likely to be released include the vanilla 6.1-inch iPhone 14, 6.1-inch iPhone 14 Pro, 6.7-inch iPhone 14 Max, and 6.7-inch iPhone 14 Pro Max.

READ: Apple Plans To Upgrade Its iPhone Health App With Several New Features!
An autofocus-enabled front-facing camera could, in practice, allow the iPhone 14 to take clearer pictures even if you're neared or far away from the camera. Kuo predicts a wider aperture of f/1.9, versus the iPhone 13's (fixed-focus) f/2.2. This would can potentially add a touch of background blur and allow more light to the sensor. This can improve the quality of selfies in low light and make it slightly more useful for portrait mode calls and livestreaming
Like many other analysts, Kuo also predicted that Apple will be getting rid of the notch on the iPhone 14 Pro,in favour of a pill-shaped hole punch design. Apple would have a smaller space to fit the upgraded camera. Although, this has won't be a new problem given that the selfie cam on Samsung's Galaxy S22 has autofocus while inside a circular cutout.

READ: Vivo Announced Its First Folding Phone, Vivo X Fold!
Samsung's already had autofocus front cameras for years, however, it's not a common feature from other manufacturers; Google and OnePlus' latest flagships use front cams that are fixed focus.
Additionally, Kuo's tweet says that the upgraded front camera could come to all four iPhone 14 models, implying that Apple won't be using better selfies as the selling point for its Pro phones.
© 2023 Korea Portal, All rights reserved. Do not reproduce without permission.