The 4 Key Ingredients Every Wrinkle Cream Must Have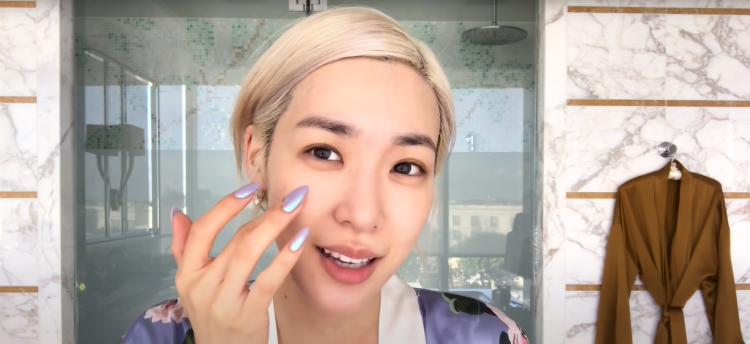 Wrinkle creams and lotions help reduce wrinkles and prevent damage from staying under the sun. They aren't one-size-fits-all, however, as some creams work best for specific areas of our body such as over the forehead, near the eyes, and by the neck.
What these creams do have in common are vitamins and acids that may help to improve the appearance of our skin. Here are 5 of those common ingredients to look out for before buying:
Vitamin C (ascorbic acid)
Vitamin C is a well known-antioxidant that's present in many hydrating serums and supplements. It protects the skin from free radicals - unstable oxygen molecules that break down skin cells and cause wrinkles. It may also protect skin from sun damage and reduce fine lines. Proper storage is important for products that contain them, stashed away from air or direct sunlight after each use.
Retinoids
Retinoids also refer to vitamin A compounds. They come in the form of retinol and retinoic acid. These trendy compounds have long been utilized to help repair sun-damaged skin as well as reduce fine lines and wrinkles.
Peptides
Peptides naturally occur in living organisms and in protein-rich food. They are remembered for their potential anti-aging, anti-inflammatory, and muscle-building capacities. Certain peptides are able to stimulate collagen production, and essential body protein, and have been shown to improve skin texture and wrinkling
Hydroxy acids
Alpha hydroxy acids (AHAs) encompass glycolic, citric, and lactic acid. They are also used to remove dead skin cells in exfoliation methods. Regularly using a product imbued with AHA prepares your skin to better absorb other products and stimulates the growth of smooth, evenly pigmented new skin.
AHAs, beta hydroxy acids, and a newer form called polyhydroxy acids have also been demonstrated as effective in reducing fine lines and wrinkles.
Niacinamide
Also an antioxidant, this substance is related to vitamin B-3 (niacin). It can be found in many foods including meat, fish, milk, eggs, and green vegetables. It works by reducing water loss in the skin and may improve skin elasticity.
Moisturizing alone can't maintain the appearance of your skin as it only temporarily plumps and minimizes the visibility of wrinkles. Wrinkle creams often act as moisturizers combined with those active ingredients for additional benefits. KPTown's Red Ginseng Wrinkle and Whitening Cream, for instance, is a moisturizer that contains red ginseng extract which deeply infuses vitality into the skin.
© 2023 Korea Portal, All rights reserved. Do not reproduce without permission.