The Most Effective Ingredients Every Hydrating Serum Must Have For Warm Weather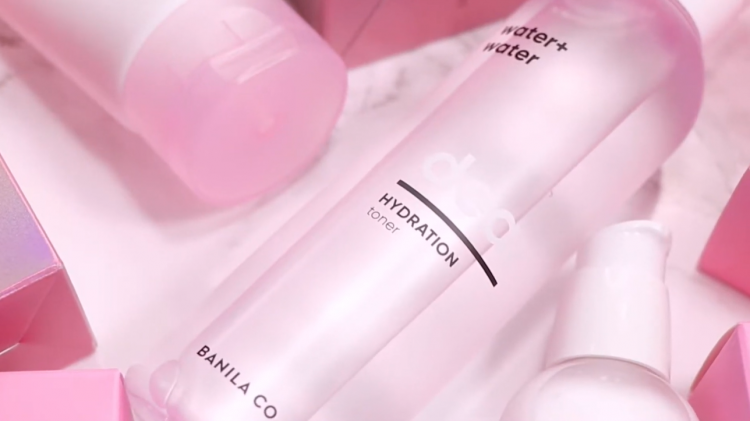 Whether your chasing your dreams under the blaze of the day like teen fencer Na Hee-do (Kim Tae-ri's role in Twenty-Five Twenty-One) or just anticipating the sunny skies like KMA meteorologist Jin Ha-kyung (Park Min-young in Forecasting Love and Weather), properly hydrating your skin can help supply the confidence you need in life's daily encounters.
Thankfully, hydrating serums aren't that far out of reach along the journey, delivering light and active ingredients to the skin quickly, keeping it feeling fresh and healthy. While there are often a variety of products to choose from, keeping an eye on these ingredients might save you the trouble of predicting their effectiveness:
Hyaluronic Acid
Hyaluronic Acid specializes in replenishing moisture to dry, parched skin. Dehydrated skin is at a greater risk for acne formation, therefore retaining moisture is crucial to keep that supple look and feel.
Vitamin C
Aside from its familiar role in tissue repair, this essential nutrient plays a large role in skin health. Vitamin C works by smoothing skin tone and suppressing inflammation in active acne lesions. Over time, it can help develop more resilient and brighter skin.
Alpha Hydroxy Acids (AHAs)
Alpha Hydroxy Acids are natural acids that are come from citrus fruits like lemons, grapefruits, and oranges. They break the bonds between the outer layer of skin cells, including dead skin cells, allowing exfoliation. They also keep your pores from getting clogged and lighten the skin by correcting discoloration due to sun damage.
Retinol
Retinol (Vitamin A) is one of the most clinically proven anti-aging ingredients available. It helps neutralize free radicals and stimulates collagen to make the skin look plump and improve texture. Care should be taken when using it with sun exposure and it's best applied at night.

READ: How Often Should You Use A Sheet Mask In Your Skin Care Routine?

Banila Co Dear Hydration Intense Essence serum has ingredients like neem leaf extract (a plant-derived infusion of hydration that also fights discoloration), bamboo (more hydration), and fermented lotus water (this soothes and keeps skin clear). Klairs Freshly Juiced Vitamin C Drop is also a good option as it features 5% vitamin C (ascorbic acid) and is fragrance-free for those who prefer neutral options.
© 2023 Korea Portal, All rights reserved. Do not reproduce without permission.