Syrian Troops Helping Russia Are Likely To Join The Decisive Donbas Battle Against Ukraine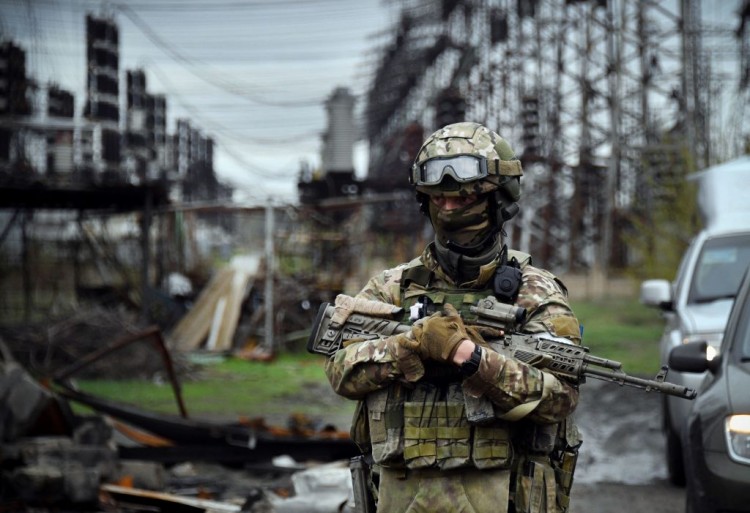 It has been reported that a large number of Syrian troops are likely to be deployed in the Donbas region in eastern Ukraine ahead of a decisive battle between Russia and Ukraine.
As Russia prepares for an all-out war in eastern Ukraine, experts predict that Syrian troops will likely be deployed to the region in the coming weeks, according to a report by the Associated Press.
The fact that Russia recently appointed Gen. Alexander Dvornikov, who previously commanded the Russian army in Syria, as its new commander-in-chief, also supports this prospect. General Dvornikov was dispatched in 2015 as commander of the Russian reinforcements to assist the Syrian regime of Bashar Assad in the civil war.
Gen. Alexander Dvornikov is familiar with Russian-trained militia in Syria and has led a strategy of indiscriminate airstrikes on rebel-controlled cities and devastating them.
In the early days of the Ukraine war, the Kremlin claimed that it had 16,000 applicants from the Middle East. The United States and Syrian human rights watchdog groups have assessed that it does not appear that many people were applying to be involved in the war in Ukraine, but the situation is likely to change in the future. "Russia is preparing for a bigger battle, and Syrian forces are likely to join," said Ahmad Hamada, a former Syrian military defector who is currently working as a military analyst in Turkey.
Syrian watchdogs claim that Russia is actively recruiting troops from Syria. In particular, those with training experience in Russia are the main target for recruitment.
Syrian Observatory for Human Rights head Rami Abdurrahman estimated that so far 22,000 people have registered with the Russian military and 18,000 with the Russian civilian mercenary group, Wagner Group.
Abdurrahman said in particular that in recent weeks 700 members of the 25th Special Missions Forces Division, known as Syria's elite "Tiger Force," have left Syria to fight alongside Russian forces. However, the authenticity of this claim has not been confirmed.
"Russia is looking for skilled soldiers," Abdurrahman said.
Earlier this month, Pentagon spokesman John Kirby said he had seen signs that the Wagner Group was seeking to recruit combatants primarily from the Middle East for deployment to the Donbas region. A spokesperson for Kirby, however, added that there was no specific information regarding the numbers being recruited.
© 2023 Korea Portal, All rights reserved. Do not reproduce without permission.