MONSTA X's Jooheon Shares His Past With TWICE's Dahyun Prior To Debuting As K-Pop Idols!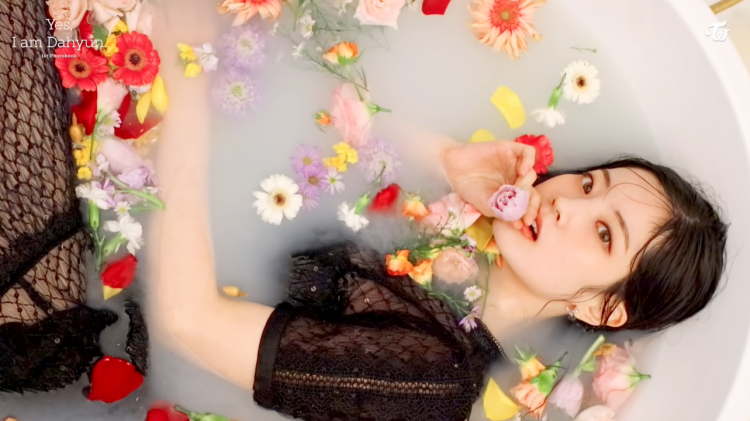 On the 13th of April, Mnet's popular program "TMI SHOW" had guests Park Ji Hoon and MONSTA X's Jooheon. In the episode, the K-pop idols showed off their charm, had an "aegyo" battle, and even talked about their pasts.
READ: BTS, BIGBANG, SEVENTEEN, & More, The K-Pop Kings For The Month Of April!
In the show, the word "Church Oppa" ranked third as MONSTA X Jooheon's unexpected charm. Later on, in the show, it was revealed that the K-pop idol's faith in God is immense, sharing that he never skips a prayer before meals, events, and ceremonies.
Adding to this, MONSTA X's Jooheon then confirmed that he has been attending church since he was three years old, garnering stage experience in church.
Notably, MONSTA X's Jooheon even has a viral pre-debut video where he can be seen hip-hop in the church. In fact, the K-pop idol is so faithful to God that his motto is, "Let it be done according to your faith."
READ: TWICE Proves Its Strong International Power Yet Again, Additional Encore Show In LA Sold Out!
Additionally, while on the topic, Mnet's "TMI SHOW" was able to talk about how MONSTA X's Jooheon is not the only K-pop idol who was born in his church. It was then revealed that TWICE's Dahyun is MONSTA X Jooheon's churchmate/
MONSTA X's Jooheon confirmed that he and TWICE's Dahyun have known each other since they were young, pre-dating their debut. Amazingly, Dahyun also has her own viral church dance where the TWICE member can be seen performing her iconic "eagle dance."
READ: Day One Dancing Queen: TWICE Mina's 2012 Predebut Dance Cover Of Miss A Recently Goes Viral
It is truly an amazing coincidence that both MONSTA X's Jooheon and TWICE's Dahyun not only know each other from way back before their debut in K-pop but also that they came from the same church.
© 2022 Korea Portal, All rights reserved. Do not reproduce without permission.
Tags:
kwave
,
kwave news
,
kwave updates
,
Kpop
,
kpop news
,
Kpop updates
,
MONSTA X
,
monsta x news
,
monsta x updates
,
MONSTA X Jooheon
,
MONSTA X Jooheon news
,
MONSTA X Jooheon updates
,
MONSTA X Jooheon and TWICE Dahyun
,
TWICE Dahyun and MONSTA X Jooheon
,
Jooheon
,
Jooheon news
,
Jooheon updates
,
TWICE
,
TWICE news
,
TWICE Updates
,
TWICE Dahyun
,
TWICE Dahyun news
,
TWICE Dahyun updates
,
Dahyun
,
Dahyun news
,
Dahyun updates