Netizens Outraged As 'Hometown Cha-Cha-Cha' Get No Baeksang Arts Awards Nominations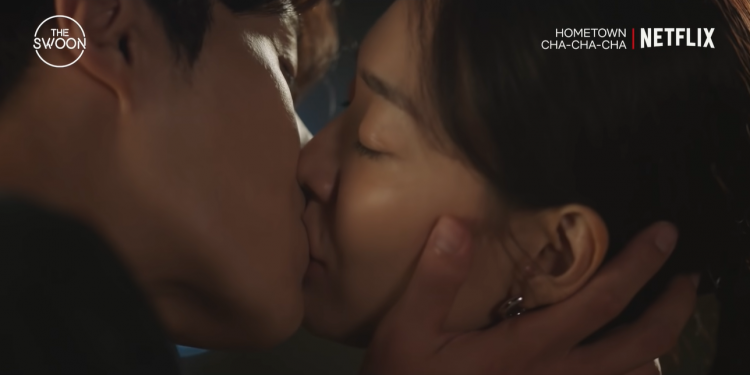 Just recently, the nominees for the 58th Baeksang Arts Awards were recently announced. Notably, only Korean movies, K-dramas, programs, and shows, that were released from April 12, 2021, to March 31, 2022, were eligible for the nominations. But a lot of fans are not happy.
READ: The Nominees For The 58th Baeksang Arts Awards For Film & TV Have Been Officially Announced!
The yearly Baeksang Arts Awards rewards Korean films, programs, and K-dramas. The nominations for the upcoming awards ceremony were recently released and many popular K-dramas, actors, and actresses were not nominated, to the surprise of fans.
Notably, there were a lot of K-dramas that deserved their nominations for "Best K-drama." Yet, fans feel that some were overlooked, but the one K-drama that missed a nomination from the 58th Baeksang Arts Awards that surprised fans the most is tvN's "Hometown Cha-Cha-Cha."
Specifically, "Hometown Cha-Cha-Cha" is a romantic-comedy K-drama that was favored by many and due to this, K-drama fans questioned why the committee snubbed the tvN K-drama, given that it was the most favored K-drama when it was airing.
Beyond disappointment and anger,I still can't believe it. I wasn't hoping for an unqualified actor to be nominated. This drama and Seonho deserved it.I'm just sorry for those of you who can't see the real gem...#KimSeonHo #김선호 #HometownChaChaCha pic.twitter.com/g75Soxyvf2 — So2021So (@so_so2021) April 11, 2022
"Hometown Cha-Cha-Cha" was the highest-rated K-drama while on air, both on local and international Netflix. "Hometown Cha-Cha-Cha" also ranked as one of Netflix's top Non-English TV shows alongside "Squid Game."
Surprisingly, neither the K-drama nor its cast received any nominations. "Hometown Cha-Cha-Cha" fans truly feel that lead actors Kim Seon Ho and Shin Min Ah deserved awards for their acting.
READ: A Pleasant & Welcome Surprise: Kim Seon Ho Surprises Fans With Recent Video!
But regardless of the 58th Baeksang Arts Awards snub, fans of "Hometown Cha-Cha-Cha" have decidedly turned their frustrations into positivity, showing support and love for the tvN K-drama's cast and crew.
Instead of dwelling on hate messages, fans went on social media to give loving messages to everyone involved in the K-drama. Due to this, "Hometown Cha-Cha-Cha" trended on Twitter not long after the 58th Baeksang Arts Awards nominations were released.
The 58th Baeksang Arts Awards ceremony will be broadcasted on the 6th of May at 7:45 PM. KST!
© 2023 Korea Portal, All rights reserved. Do not reproduce without permission.
Tags:
58th Baeksang Arts Awards
,
58th Baeksang Arts Awards news
,
58th Baeksang Arts Awards updates
,
58th Baeksang Arts Awards nominees
,
58th Baeksang Arts Awards nominations
,
The 58th Baeksang Arts Awards
,
The 58th Baeksang Arts Awards news
,
The 58th Baeksang Arts Awards updates
,
The 58th Baeksang Arts Awards nominees
,
The 58th Baeksang Arts Awards nominations
,
Baeksang Arts Awards
,
Baeksang Arts Awards news
,
Baeksang Arts Awards updates
,
Baeksang Arts Awards nominees
,
Baeksang Arts Awards nominations
,
kwave
,
kwave news
,
kwave updates
,
Kdrama
,
kdrama news
,
kdrama updates
,
TvN
,
tvN news
,
tvN updates
,
tvN Hometown Cha-Cha-Cha
,
Hometown Cha-Cha-Cha
,
Hometown Cha-Cha-Cha news
,
Hometown Cha-Cha-Cha updates
,
Kim Seon-ho
,
Kim Seon Ho news
,
Kim Seon Ho updates
,
Shin Min Ah
,
Shin Min Ah news
,
Shin Min Ah updates