A Brief Look Into The Use of Exfoliating Gloves!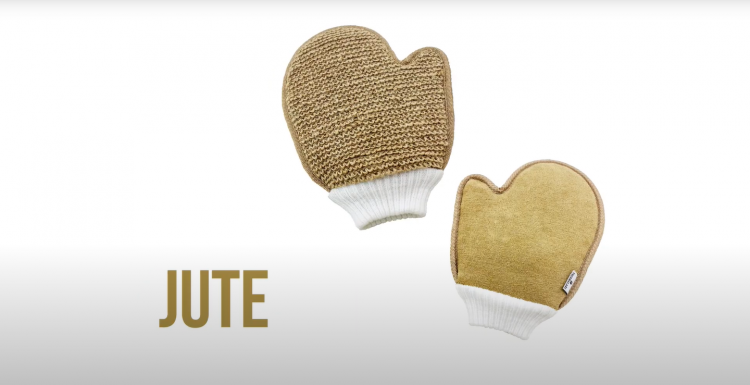 Beauty hacks can be a hit or miss. From step-by-step routines to DIY remedies, sometimes the best way to know if a health trend works is to test it yourself. That, or leaning on to your most trusted influencer. Several components of skincare have gained many new angles lately on how to approach them. Exfoliation, for example, has had a hand in its execution.
The idea and use of exfoliating gloves aren't new and have some roots in the health and relaxation service for years. Typing the term #exfoliatingglove on Tiktok reveals a result of more than 75 million views. Users claim there's something satisfying about watching thousands of personalities share videos and stories of their experience with the beauty item, one less unwanted dead skin cell at a time.

READ: The Best Ways To Take Care Of 'Maskne'
Howard Sobel, MD, a clinical attending cosmetic dermatologic surgeon at Lenox Hill Hospital in New York City, explained that they are designed to instantly remove the top layer of dead skin cells from the epidermis and fit seamlessly onto hands, making it easy to get to hard-to-reach areas like the back and shoulders, the bikini area, and the heels and toes, making "thorough body exfoliation easy, quick, and mess-free," he says. "It's almost like a dry rub spa treatment that you can do at home."
However, the process of mechanical exfoliation may not be right for every person according to The American Academy of Dermatology (AAD), such as for people using certain medications or skin-care products that cause dry or sensitive skin may experience acne or extra dryness.
Some skin types including dry, sensitive, or acne-prone skin may not react well and anyone with a darker skin tone may best avoid mechanical exfoliation as it might result in dark spots on the skin.

READ: The Most Effective Ingredients Every Hydrating Serum Must Have For Warm Weather
As long as you avoid overuse, the latest TikTok trend can come in advantageous. "I recommend them, especially in the wintertime to buff off dry, flaky skin and keep the body smooth," Sobel says. And, they are an "easy and fast way to incorporate exfoliation into your skin-care regimen," adds Kathleen C. Suozzi, MD, the director of aesthetic dermatology at Yale Medicine. "Also, generally speaking, they are low cost."
You can check out EvridWear, with an average 4.5 star rating in more than 15,000 reviews on Amazon. A retail option for $14 comes in two pairs (four gloves).
© 2023 Korea Portal, All rights reserved. Do not reproduce without permission.