Kim Woo Bin Returns After 6 years Of Battling Nasopharyngeal Cancer With K-Drama 'Our Blues'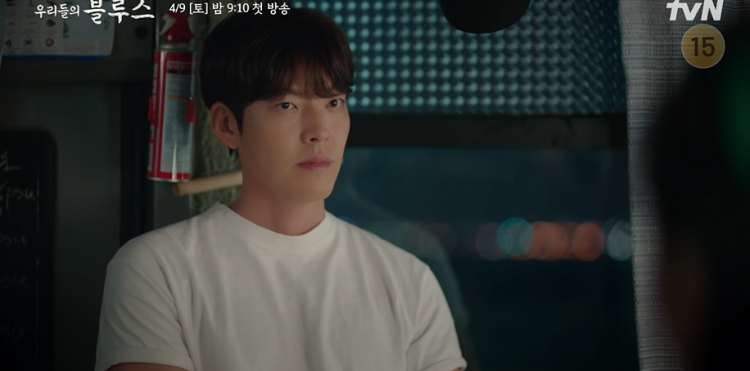 Actor Kim Woo Bin expressed his feelings about returning to the drama scene after 6 years of battling nasopharyngeal cancer.
Kim Woo Bin attended the production presentation of tvN's new Saturday-Sunday drama "Our Blues," which was held online on the 7th of April.
"Our Blues" is Kim Woo Bin's comeback K-Drama after 6 years since the KBS2 drama "Uncontrollably Fond" which ended in September 2016. Kim Woo Bin was diagnosed with nasopharyngeal cancer in 2017 and stopped working, and after two years of fighting, he announced the news of a full recovery at the end of 2019.
READ: Lee Byung Hun & Shin Min Ah's K-Drama 'Our Blues' Under Fire For Romanticizing Marriage Affairs!
The upcoming K-Drama is also Kim Woo Bin's first project with his real-life girlfriend, actress Shin Min Ah, since his debut. Kim Woo Bin and Shin Min Ah have been dating publicly for 7 years.
Kim Woo Bin, who is returning after 6 years, said on the same day, "I'm nervous because it's been a while since I've greeted you."
In "Our Blues," Kim Woo Bin takes on the role of Park Jeong Joon.
READ: 'True Beauty' Star Moon Ga Young Is Starring In A New K-Drama? Find Out Here
"I think I put the most emphasis on trying to empathize with and understand Jeong Joon's environment and feelings," Kim Woo Bin said about his character.
He continued, "I wanted to understand Jeong Joon's environment, so I went down to Jeju Island first, learned how to fish at a fish store, and tried to understand the plot."
In addition, Kim Woo-bin also shared he suffered from seasickness while filming.
Kim Woo Bin recalled that time, saying, "Even though I had taken motion sickness medicine in advance, it was difficult. I was focused and just breathing while looking at the end of the sea. When I breathe while looking at the sea, everything becomes calm as if I'm meditating, and my motion sickness goes away.
READ: A Year Since His Controversy, Kim Jung Hyun Releases New Profile Under Story J Company
On the other hand, "Our Blues" is a drama that tells the life stories of various characters against the backdrop of warm and lively Jeju and the cold and rough sea. The first episode of "Our Blues" is scheduled to be broadcasted at 9:10 pm on the 9th.
© 2023 Korea Portal, All rights reserved. Do not reproduce without permission.