On Love, Skincare Routine, & More, MAMAMOO's Moonbyul Updates MooMoos!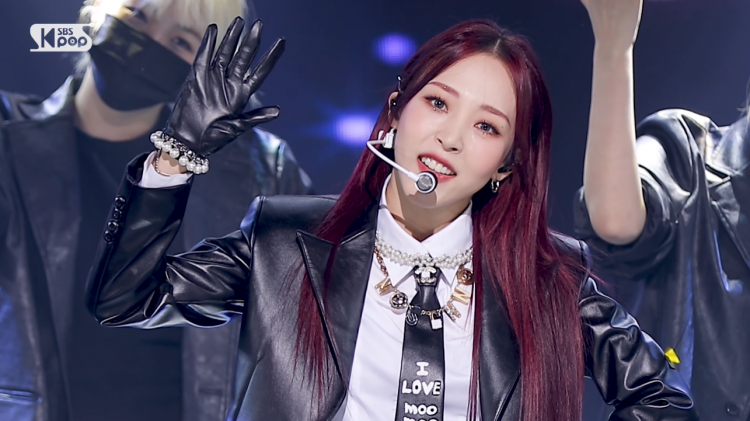 Just recently, MAMAMOO's Moonbyul was featured on 1st Look magazine in an interview and a photo shoot, and netizens and fans can't enough of the K-pop idol's visuals and answers to certain questions.
READ: Is Wheein Dating A CEO? MAMAMOO Member Embroiled In Dating Rumors!
Notably, MAMAMOO Moonbyul's photoshoot showcased her underrated visuals and which was spearheaded by the K-pop idol's flawless skin. On her first beauty photoshoot since making her debut, the MAMAMOO member expressed that she has a lot of interest in skincare.
"There's an all-in-one refrigerator my dad got me when I first started living alone, but now it's filled with makeup," MAMAMOO's Moonbyul noted.
MAMAMOO's Moonbyul explained, similar to spinning nunchucks, she sprays body mist from her neck, all over her body, to her sides, past her legs, and down to her feet. The K-pop idol then explained that if she was a scent, she would smell like a Japanese cypress.
READ: Here Are The Most Subscribed K-Pop Artists On YouTube As Of March 2022!
Regarding the K-pop idol's YouTube channel, MAMAMOO's Moonbyul revealed, "I got my fortune told early this year and they said my lucky colors were red and beige. As a result, the things around me are starting to fill up with red and beige. In addition to dying my hair red for my '6equence' promotions, I carry around a brown-tone wallet. I even matched my shoes and phone case with the color beige."
The K-pop idol also talked about her latest comeback with "6equence," and MAMAMOO's Moonbyul connected it with how she is in love.
"If I'm in the position where I like them more, I might just stare at my phone all day. I get curious about all the small things about them. I have to meet people I like for our relationship to develop. But if you love too much, it can become an obsession," MAMAMOO's Moonbyul explained.
READ: Stray Kids Joins The Biggest Names In K-Pop As Most Followed Idols Groups On Spotify
Watch out for MAMAMOO Moonbyul's full interview and photoshoot 1st Look magazine's No. 235 edition!
© 2023 Korea Portal, All rights reserved. Do not reproduce without permission.
Tags:
1st Look magazine
,
1st Look magazine news
,
1st Look magazine updates
,
1st Look magazine Moonbyul
,
Moonbyul 1st Look magazine
,
1st Look magazine MAMAMOO Moonbyul
,
MAMAMOO Moonbyul 1st Look magazine
,
kwave
,
kwave news
,
kwave updates
,
Kpop
,
kpop news
,
Kpop updates
,
RBW
,
RBW artists
,
RBW Entertainment
,
RBW Entertainment news
,
RBW Entertainment updates
,
RBW MAMAMOO
,
RBW Entertainment MAMAMOO
,
RBW Moonbyul
,
RBW MAMAMOO Moonbyul
,
RBW Entertainment MAMAMOO Moonbyul
,
Mamamoo
,
MAMAMOO News
,
MAMAMOO Updates
,
MAMAMOO Moonbyul
,
MAMAMOO Moonbyul news
,
MAMAMOO Moonbyul updates
,
Moonbyul
,
Moonbyul news
,
Moonbyul updates