The Unexpected Cause Of Bad Breath + Treatment Tips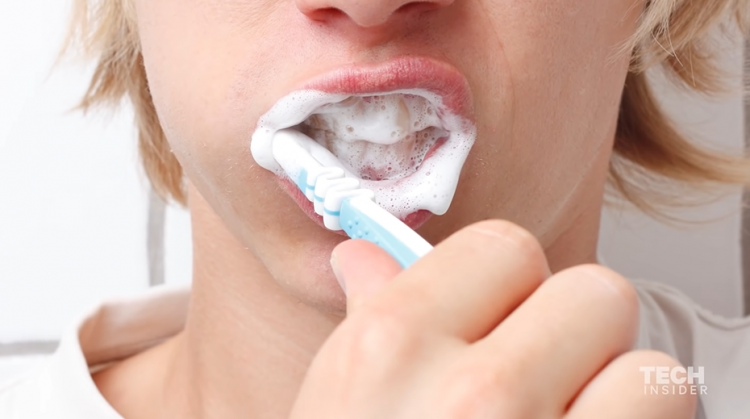 Sometimes when you try to get rid of bad breath, the bad breath gets worse. Well, this might be caused by your mouthwash.
Mouthwash contains various antibacterial ingredients and fluoride to prevent tooth decay. However, gargles are an auxiliary means of brushing teeth, and cannot completely replace brushing teeth.
In other words, it is possible to reduce the bacteria in the mouth, but it is impossible to completely eliminate it. Basically, you need to brush your teeth thoroughly.
If you use the gargle incorrectly, it can actually make your mouth smell worse.
If you use gargle for a long time or excessively, even if you do not have oral disease, dry mouth may occur. This is because the alcohol in the gargle evaporates and loses moisture in the mouth as well.
Dry mouth increases the risk of tooth decay and gum disease and worsens bad breath. It is known that cetylpyridinium chloride hydrate (CPC) contained in some gargle solutions may cause tooth discoloration when combined with surfactants in toothpaste.
To gargle in the right way, you need to check the usage, dosage, and precautions.
In general, use about 10~15mL 1-2 times a day. Hold the gargle in your mouth and spit it out after about 30 seconds. If a small amount remains in your mouth, you can rinse it lightly with water as needed. After using mouthwash, it is best not to eat for a few minutes.
For the elderly who usually have dry mouth or get dry mouth easily, choose a product that does not contain ethanol. During use, if you have a hypersensitivity reaction such as a rash or burning sensation in your mouth, or if you have a high fever, headache, or nausea, you should consult a specialist.
You may also check out Herbal Bright Organic Tooth Powder. This organic tooth powder is recommended to people who suffer from sensitive teeth, inflamed or bleeding gums, and severe bad breath. Herbal Bright is also excellent in removing plaque and tartar as well as whitening tooth stains.
© 2023 Korea Portal, All rights reserved. Do not reproduce without permission.