Digital Art On The Go: The Best Drawing Tablets Of 2022 So Far!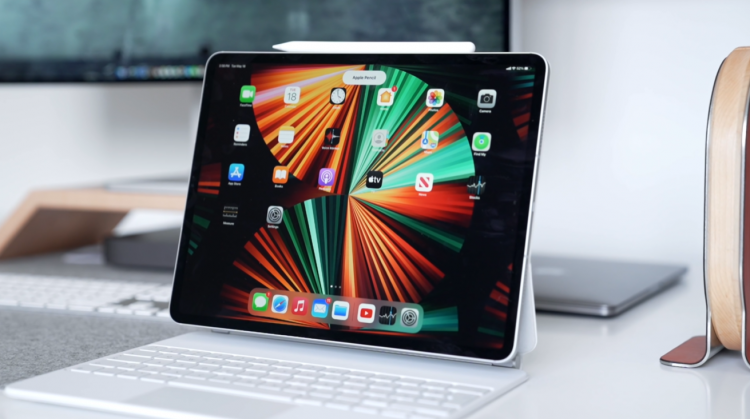 Buying the best drawing tablets is a perfect investment if 2022 is the year you want to improve in drawing. Regardless if one is a newbie to digital art, or if one is looking to improve their skills to the next level, a new drawing tablet is the best way to get it started.
READ: HD Photos In The Palm Of Your Hands: 2022's Best Camera Phones So Far!
Notably, both drawing for work and drawing as a hobby can be further improved with one of the best drawing tablets, but which ones are the best as there are a myriad of drawing tablets to choose from.
With that being said, here are the best drawing tablets of 2022 so far:
iPad Pro 12.9-inch (M1, 2021)
The 2021 version of the iPad Pro 12.9-inch is great as it comes with the Macs M1 processing chip. This makes apps run faster and when it's partnered with the new mini-LED-powered XDR display, it's simply just clockwork.
Furthermore, drawing using the Apple Pencil 2 is a smooth and great experience as the new screen is really an improvement with better overall brightness and improved control of local dimming, which means that areas of contrast have better definition.
XP-Pen Artist 15.6 pen display
If on a budget, the XP-Pen Artist 15.6 pen display drawing tablet is for you. This offers competitive yet affordable alternatives to the more expensive tablets produced in the industry, especially the XP-Pen Artist.
Notably, the drawing tablet has a good-sized drawing area and has a highly sensitive stylus which offers a fantastic degree of control and a comfortable hold. Though parallax might take a while to get used to for some.
Wacom Cintiq 22
The Wacom Cintiq 22, with its 22-inch display, is a great tablet with a lot of room to be even better. The drawing tablet has a Full HD resolution that is perfect for most people.
Additionally, the Cintiq 22 has Wacom's Wacom Pro Pen 2, which has 8,192 levels of pressure sensitivity and tilt sensitivity. Wacom is one of the best and oldest in the business and this means that people will have little to no complaints about their drawing tablet.
Xencelabs Pen Tablet Medium Bundle
The Xencelabs Pen Tablet Medium Bundle is a great drawing tablet that has top-notch quality and is also amazing to use. The texture of the drawing zone is pitched perfectly and it has an amazing level of grip to the stylus.
The Xencelabs Medium Tablet comes with two styluses, a regular and a slim one. Both are great and can be customized, which is great as artists can customize them plainly for personal use.
© 2023 Korea Portal, All rights reserved. Do not reproduce without permission.
Tags:
smart devices
,
best smart devices
,
top smart devices
,
tablet
,
Tablet news
,
Tablet updates
,
Tablet reviews
,
Tablet review
,
drawing tablet
,
best drawing tablet
,
the best drawing tablet
,
top drawing tablet
,
the top drawing tablet
,
drawing tablets
,
drawing tablet review
,
drawing tablet reviews
,
drawing tablet news
,
drawing tablet updates
,
Apple
,
XP
,
Wacom
,
Xencelabs
,
iPad Pro 12.9-inch (M1
,
2021
,
iPad Pro 12.9-inch (M1
,
2021) news
,
iPad Pro 12.9-inch (M1
,
2021) updates
,
iPad Pro 12.9-inch (M1
,
2021) review
,
iPad Pro 12.9-inch
,
iPad Pro 12.9-inch news
,
iPad Pro 12.9-inch updates
,
iPad Pro 12.9-inch review
,
iPad Pro 12.9-inch reviews
,
iPad Pro
,
iPad Pro news
,
iPad Pro updates
,
iPad Pro review
,
iPad Pro reviews
,
XP-Pen Artist 15.6 pen display
,
XP-Pen Artist 15.6 pen display news
,
XP-Pen Artist 15.6 pen display updates
,
XP-Pen Artist 15.6 pen display review
,
XP-Pen Artist 15.6 pen display reviews
,
XP-Pen Artist 15.6
,
XP-Pen Artist 15.6 news
,
XP-Pen Artist 15.6 updates
,
XP-Pen Artist 15.6 review
,
XP-Pen Artist 15.6 reviews
,
XP-Pen Artist
,
XP-Pen Artist news
,
XP-Pen Artist updates
,
XP-Pen Artist review
,
XP-Pen Artist reviews
,
Wacom Cintiq 22
,
Wacom Cintiq 22 news
,
Wacom Cintiq 22 updates
,
Wacom Cintiq 22 review
,
Wacom Cintiq 22 reviews
,
Xencelabs Pen Tablet Medium Bundle
,
Xencelabs Pen Tablet Medium Bundle news
,
Xencelabs Pen Tablet Medium Bundle updates
,
Xencelabs Pen Tablet Medium Bundle review
,
Xencelabs Pen Tablet Medium Bundle reviews
,
Xencelabs Pen Tablet Medium
,
Xencelabs Pen Tablet Medium news
,
Xencelabs Pen Tablet Medium updates
,
Xencelabs Pen Tablet Medium review
,
Xencelabs Pen Tablet Medium reviews
,
Xencelabs Pen Tablet
,
Xencelabs Pen Tablet news
,
Xencelabs Pen Tablet updates
,
Xencelabs Pen Tablet review
,
Xencelabs Pen Tablet reviews