European Union Faces Massive Refugee Crisis Again Due To Russia's Invasion of Ukraine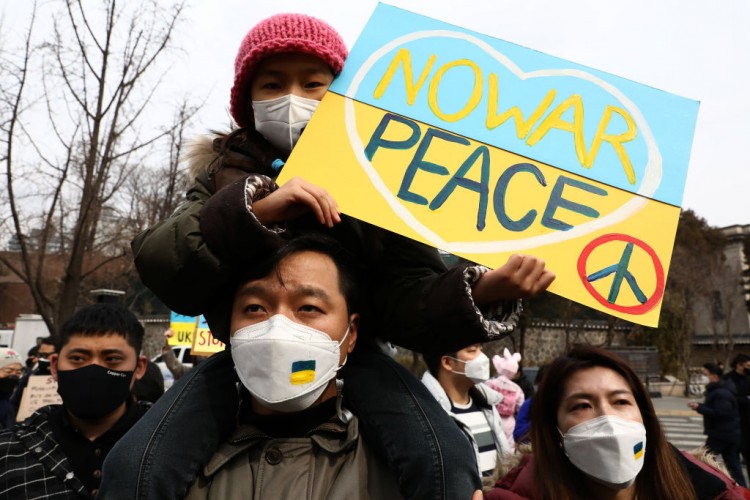 The European Union (EU) is preparing to receive another large-scale refugee. Some 300,000 refugees have already flowed into the EU due to Russia's invasion of Ukraine, and some are predicting that up to 7 million will flow into the EU.
The EU welcomes Ukrainian refugees unlike in the past Syrian crisis by proposing measures such as granting asylum for up to three years.
According to Politico, the UN reported that at least 368,000 Ukrainians have entered the EU since the invasion of Russia began.
Some observers predict that this war will result in more than 7 million refugees.
According to the AFP news agency, EU Commissioner for Crisis Management, Yanez Lenarcic, said, "The estimated number of Ukrainian refugees now exceeds 7 million. Over 18 million Ukrainians will be affected," he said.
Meanwhile, the United Nations is concerned that up to 5 million Ukrainians may migrate to neighboring countries.
The EU is actively taking measures. According to Politico, the justice and interior ministers of EU member states met in Brussels, Belgium on the same day, to review proposals for humanitarian aid and migration, and to prepare a joint response to the refugee crisis.
In particular, the ministers of each country discussed whether to apply the Temporary Protection Directive to the Ukraine crisis. The temporary protection order was created in 2001 to respond to a large influx of refugees after the wars between former Yugoslavia and Kosovo in the 1990s.
If the order comes into force, refugees will be able to stay in the EU for up to three years without an official asylum application. Ukrainians who do not currently have a visa can only stay in the EU for a maximum of 90 days.
Swedish Integration Minister Anders Wiegmann said, "I'm not opposed to this option, but it's not a magic wand. " He added, "I want to urge all countries in the EU to take responsibility for this situation together."
It is interpreted as a remark conscious of the fact that the refugee quota system in the past did not work properly. It differs from the Syrian refugee crisis in the past in that there is no hostile atmosphere to refugees, particularly in Eastern European countries.
In the past, Poland and Hungary built fences and barriers on their borders to prevent refugees from the Middle East. However, the Polish government has now prepared trains to transport injured Ukrainians, and Slovakia has announced that it will provide free medical services to Ukrainians arriving there and provide temporary residence permits along with work permits.
© 2023 Korea Portal, All rights reserved. Do not reproduce without permission.