HYBE Reaches Highest Revenue In The History Of K-Pop, Outperforming The 'Big 3' Companies!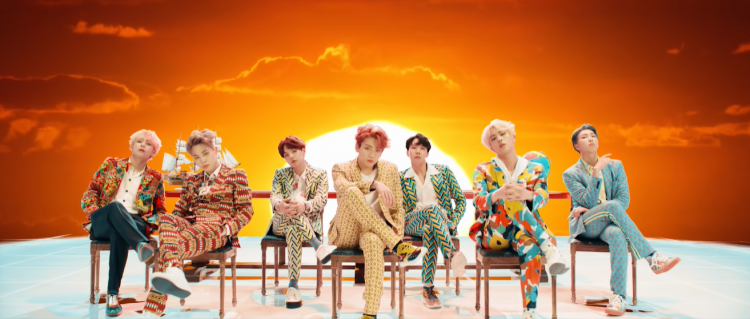 HYBE continues to dominate as they recently reached a milestone no other company in K-pop has ever reached! During its formation in 2005 nine years ago, almost all netizens and K-pop fans were not aware of the company HYBE.
READ: Netizens & Fans Confused Regarding Former IZ*ONE Member Sakura's Status With HYBE!
But now, the K-pop company which is home to BTS, TXT, and other K-pop artists, is breaking records left and right, proving their dominance in the Korean music industry, to the delight of netizens and K-pop fans.
On the 22nd of February, HYBE dropped their 2021 Earnings Report for the 4th quarter. This is an annual revenue record that has album sales, advertisement revenue, concert earnings, and more from their K-pop artists.
Previously in 2021, HYBE went beyond ₩1 trillion KRW (which is approximately $838,399,200 USD) in terms of annual earnings. This went on to include in-person concerts and online concerts in K-pop. This made them the first Korean music company in history to achieve this.
READ: ENHYPEN Surpass NCT while BTS Takes The No. 1 Spot In This Week's List Of Most Followed K-Pop Boy Group In Twitter
Although a myriad of companies suffered financially due to the COVID-19 pandemic, HYBE seemed unaffected as the label's sales went on to go higher compared to previous years, showing the success of K-pop.
Notably, HYBE's 2021 concert sales from their K-pop artists increased 980.5% compared to 2020. This earned HYBE a cool ₩49.7 billion KRW (which is approximately $41,672,605 USD).
A lot of HYBE's earnings, notably ₩49.7 billion KRW, were earned from 2021's fourth quarter alone. This was mostly due to BTS's concert, "PERMISSION TO DANCE," in Los Angeles. Notably, HYBE has gone on to announce more plans for this 2022.
READ: To The Sadness Of MOAs, TXT's Yeonjun Has Gone On To Test Positive For COVID-19!
Specifically, HYBE gearing up to enter the NFT business by mid-year and release new games in the summer. Adding to this are offline concerts for BTS, TXT, and ENHYPEN. The K-pop events will notably be held domestically and Globally.
© 2023 Korea Portal, All rights reserved. Do not reproduce without permission.