The Healthiest & Tastiest Smoothies To Get You Through The Day!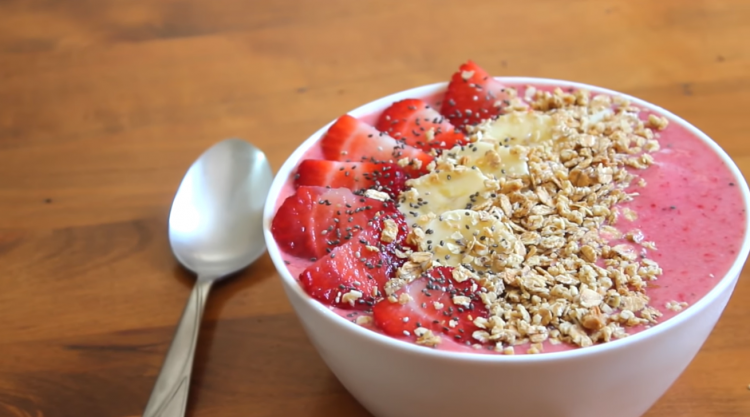 Smoothies are a quick and simple way for people to have their daily servings of vegetables, fruit, protein, fiber, and a myriad of vitamins and minerals. Notably, smoothies can be healthy if prepared with a balanced mix of ingredients.
READ: The Best Teas To Help Combat Insomnia : A Remedy To Sleepless Nights
What is placed into a smoothie is important as the wrong ingredient can make the healthy drink more similar to a sugar-filled drink compared to a healthy one.
Due to this, a balanced mix of protein, fat, and fiber makes the smoothie a healthier drink overall that can even slow the release of sugar from the fruits used into the bloodstream. This in turn stops the spike in blood sugar and even goes on to add a boost in energy.
Thus, here are the tastiest and healthiest smoothies to make and their calorie count:
Chia banana-berry smoothie - approximately 360 calories
Strawberries are filled with antioxidants that promote heart health while reducing inflammation and bad LDL cholesterol. Furthermore, chia seeds give a healthy amount of protein, fiber, and omega-3 fatty acids. Chia seeds tend to have anti-aging, anti-cancer, and cardioprotective benefits as well.
Spiced kiwi smoothie - approximately 350 calories
A cup of cauliflower has 16.6 micrograms of vitamin , which is good for the bones. Additionally, a combo of turmeric has antioxidant and anti-inflammatory properties. This smoothie can also help lessen muscle soreness after exercising.
Chocolate-covered raspberry smoothie - approximately 350 calories
Although having chocolate, this smoothie is filled to the brim with health. Raspberries are one of the highest-fiber fruits and coconuts have medium-chain triglycerides, which are healthy fat that lowers "bad" LDL cholesterol and help with weight loss.
Nutty apple smoothie - approximately 280-325 calories
High in fiber, this smoothie is one of the best to take in due to the combo of carrot, oats, and apple. Fiber-filled foods help control blood sugar levels and also are longer to digest, making most consumers stay full longer.
Orange mango creamsicle smoothie - approximately 400-500 calories
Due to the oranges found in this smoothie, this drink is filled with immune-boosting and highly-needed vitamin C. The protein powder and Greek yogurt also give a good amount of protein that helps build muscle.
© 2023 Korea Portal, All rights reserved. Do not reproduce without permission.
Tags:
Health
,
health news
,
Health updates
,
Lifestyle
,
Lifestyle news
,
Lifestyle updates
,
Smoothie
,
Smoothie news
,
Smoothie updates
,
the best Smoothie
,
the best Smoothies
,
best Smoothie
,
best Smoothies
,
the top Smoothie
,
the top Smoothies
,
top Smoothie
,
top Smoothies
,
Chia banana-berry smoothie
,
Chia banana-berry
,
Spiced kiwi smoothie
,
Spiced kiwi
,
Chocolate-covered raspberry smoothie
,
Chocolate-covered raspberry
,
Nutty apple smoothie
,
Nutty apple
,
Orange mango creamsicle smoothie
,
Orange mango creamsicle