THE BOYZ's Younghoon Accidentally Leaks Citizen's Number, Causing Them To Get Spammed With Calls & Messages!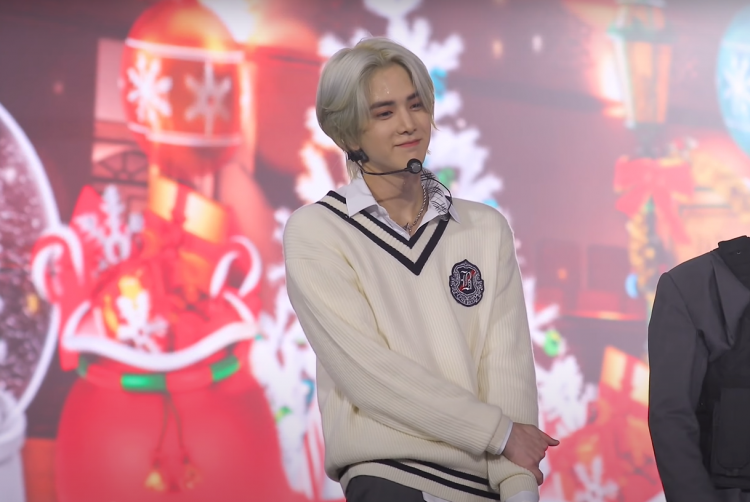 THE B, the fandom name of K-pop group THE BOYZ, were recently caught in between an issue as a Korean citizen was spammed with calls and texts after THE BOYZ member Younghoon leaked their number.
This happened as THE BOYZ's Younghoon was talking with fans on Universe. The K-pop idol accidentally leaked 'his' phone number as a joke, but notably was a random number revolving around THE BOYZ's debut date. But the random number inadvertently belonged to a citizen.
"Someone just now, LOL, sent "Younghoon-ah, I'm Lee Jaehyun, and I changed my phone. What was your number again??" My number is 010 **** ****," THE BOYZ's Younghoon shared.
THE BOYZ's Younghoon then realized what he did, as he then asked his fans not to call. Unfortunately, it was already too late and the fans of the K-pop idol were already spamming the number.
READ: BTS, NCT, & SEVENTEEN Are February's Most Popular K-Pop Boy Group! +See Full List Here
After realizing his mistake, THE BOYZ's Younghoon added, "Ah, don't call it really. I didn't think it through. I'm sorry. Promise you won't call."
After getting feedback from the actual owner of the number, a fan went on Twitter to ask other THE Bs to not to call the number. In an already deleted tweet, the K-pop fan had a conversation they had with the owner of the number that THE BOYZ's Younghoon randomly chose.
"#RT Please stop using the phone number from THE BOYZ's debut date. Please don't use it when you send parcels too. The person using the number in real life said they are having a hard time due to too many texts and calls. Since Younghoon asked us not to call it either, please cooperate."
Furthermore, the owner of the phone number had found a fan open chat on KakaoTalk for THE BOYZ and proceeded to tell fans about what Younghoon had accidentally done.
Due to the quick response of THE BOYZ fans, the phone number owner will hopefully no longer be spammed with calls and messages anymore.
© 2023 Korea Portal, All rights reserved. Do not reproduce without permission.
Tags:
kwave
,
kwave news
,
kwave updates
,
Kpop
,
kpop news
,
Kpop updates
,
IST Entertainment
,
IST Entertainment artists
,
IST Entertainment news
,
IST Entertainment updates
,
IST Entertainment THE BOYZ
,
IST Entertainment THE BOYZ Younghoon
,
IST Entertainment Younghoon
,
The Boyz
,
THE BOYZ news
,
THE BOYZ updates
,
THE BOYZ THE B
,
THE B
,
THE BOYZ THE Bs
,
THE Bs
,
THE BOYZ Younghoon
,
THE BOYZ Younghoon news
,
THE BOYZ Younghoon updates
,
Younghoon
,
Younghoon news
,
Younghoon updates