ATEEZ Member San Tests Positive for COVID-19!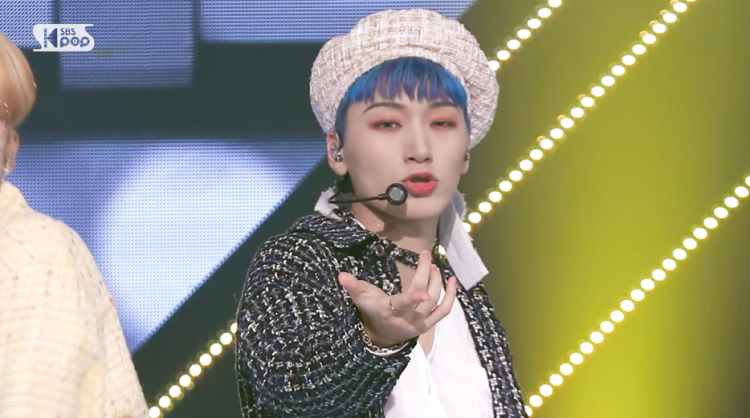 San, a member of the rising 4th-generation K-Pop boy group ATEEZ, was confirmed asymptomatic for COVID-19 on the 15th.
It is the second time that the ATEEZ member tested positive for the virus as previously, San was infected with COVID-19 in July of last year and was completely cured.
READ: Everything Netizens & K-Pop Fans Need To Know About BIGBANG's Upcoming Comeback!
"We would like to notify that ATEEZ member San has tested positive for COVID-19 while asymptomatic," KQ Entertainment announced.
Together with fellow ATEEZ members Yunho, Mingi, and Wooyoung, San went home to South Korea after the group's recent world tour performance in the United States. San arrived in Korea on the 12th after being negative for COVID-19 through a PCR test before leaving the United States.
READ: aespa, BTS, AKMU, IU, & More, 2022 Korean Music Awards Nominees!
Afterward, through a PCR test conducted in accordance with the quarantine procedure in South Korea, ATEEZ member San tested positive and started treatment at home. Meanwhile, Yunho, Mingi, and Wooyoung tested negative on the same day and are self-isolating according to the guidelines of the quarantine authorities.
"On the afternoon of February 14, member San's test results returned positive. Members Yunho, Mingi, and Wooyoung's test results returned negative, and they are currently in self-quarantine per instructions from healthcare authorities," KQ Entertainment explained.
READ: Kep1er Dominates Spotify, Even Surpassing ENHYPEN, Taeyeon, And Moonbyul! Check Out The Most Streamed K-Pop Songs Of 2022
San's agency, KQ Entertainment said, "All ATEEZ members have been vaccinated up to the second dose, and San is currently showing no symptoms."
KQ Entertainment assured fans that they are doing their best to ensure their artist's recovery saying, "We apologize to the fans for causing concerns, and ensure that we will do our best for San's speedy recovery."
READ: Here are 30 Albums By K-Pop Boy Groups With The Highest First Day Sales Of All Time!
© 2022 Korea Portal, All rights reserved. Do not reproduce without permission.