Orbits Saddened As Chuu Confirmed To Not Be A Part Of LOONA's Upcoming Concert!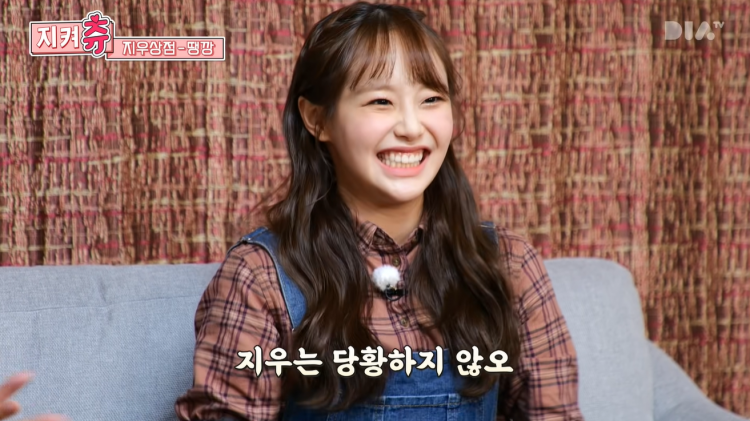 Netizens and Orbits (the fandom name of LOONA) are in for a treat as LOONA has been working hard for the K-pop girl group's upcoming concert, "LOOΠΔVERSE: FROM." The K-pop concert is slated to occur on the 11th and the 12th of February at the Jangchung Arena in Seoul.
READ: TWICE, BLACKPINK & Loona: The Only K-pop Girl Group To Reach This Historic Billboard Milestone!
Although Orbits are excited, the fandom was recently greeted with sad news as LOONA's label, Blockberry Creative, has just made an announcement on the K-pop girl group's fancafe that LOONA's member Chuu will not be a part of the "LOOΠΔVERSE: FROM" concert due to health concerns.
LOONA's "LOOΠΔVERSE: FROM" will be the K-pop girl group's third headlining live concert, and their first in-person concert in three years, following their 2019 concert "LOOΠΔVERSE" and 2018 concert "LOONAbirth" debut concert. The two-day concert is also streamable online.
Netizens and Orbits are notably saddened at the announcement since LOONA has not had a concert in a long time. The K-pop fans were also understanding that Blockberry Creative wants to put their K-pop idols' health first.
LOONA's label, Blockberry Creative, noted:
"Hello.
This is Blockberry Creative.
We want to inform you that Chuu will be absent from the LOONA Concert [LOOΔVEVERSE: FROM],
which will be held for two days from February 11 to 12th, due to health reasons. [...]
[...] We believe that the health of the artist is the top priority. After a deep discussion with Chuu herself and other LOONA members, we have decided not to have her attend the concert at this time. We will try our best so Chuu can concentrate on her health recovery."
Orbits are wishing LOONA's Chuu the best regarding her health, hoping that the K-pop idol makes a swift recovery.
Netizens and K-pop fans can read Blockberry Crative's full announcement regarding LOONA's Chuu here.
© 2023 Korea Portal, All rights reserved. Do not reproduce without permission.
Tags:
LOOΠΔVERSE: FROM
,
LOOΠΔVERSE: FROM news
,
LOOΠΔVERSE: FROM updates
,
LOONA LOOΠΔVERSE: FROM
,
LOONA concert LOOΠΔVERSE: FROM
,
LOOΠΔVERSE: FROM concert
,
kwave
,
kwave news
,
kwave updates
,
Kpop
,
kpop news
,
Kpop updates
,
Blockberry Creative
,
Blockberry Creative news
,
Blockberry Creative updates
,
Blockberry Creative LOONA
,
Loona
,
LOONA News
,
LOONA updates
,
LOONA members
,
LOONA member
,
Blockberry Creative LOONA Chuu
,
Blockberry Creative Chuu
,
LOONA News
,
LOONA updates
,
LOONA members
,
LOONA Chuu
,
LOONA Chuu news
,
LOONA Chuu updates
,
LOONA Chuu health
,
Chuu
,
Chuu news
,
Chuu updates
,
Chuu health