Success, Future, & More, Chuu & Hyunjin Of LOONA Go In-Depth With Elle Magazine!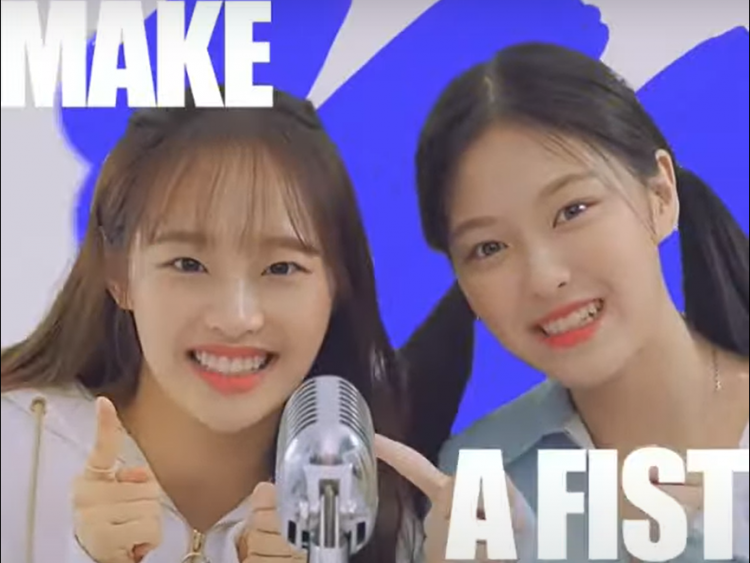 Not long ago, Elle Magazine featured LOONA's very own Chuu and HyunJin in a photoshoot and interview on their October issue.
In the feature, Chuu and HyunJin spoke with Elle to spread news regarding the first Elle Run, which is a virtual race that will take place over the course of two days from the 9th of October until the 10th.
Chuu and Hyunjin, who are two of the most athletic members of LOONA, showed their outgoing versions in the photoshoot with Elle and two of them simply looked adorable.
In the interview, LOONA's Chuu revealed that she is built smaller than other people her age, so her mother put her on Taekwondo lessons since she was young. Chuu added that she ran a lot too, being a constant member in the relay race.
"I have good innate athletic abilities. I joined a shot put contest when I was in elementary school, and I participated in various club activities including the table tennis club, basketball club, soccer club, and the badminton club," Hyunjin herself added.
Chuu previously participated in the Mnet variety program "Running Girls," and the LOONA member said, "While running together with the unnies, I felt that running is connected to livelihood, everyday life, and the sense of self. It was also meaningful to run in a foreign place I wasn't familiar with."
On the other hand, when Hyunjin was asked regarding her future plans in sports, the LOONA member noted that she was watching the Tokyo Olympics, and sports climbing seemed really fun for her. As per Hyunjin, her arms are long, and her hands are big, so she thinks that might give her an edge.
When the two LOONA members were asked when they feel the best with LOONA, HyunJin answered that for her, it would have to be when LOONA first placed number 1. "It's still fascinating whenever I coincidentally find ourselves on TV," Hyunjin noted.
For Chuu, she revealed that recently, the number of people who recognize LOONA has grown a lot and for her, this feels very rewarding.
© 2022 Korea Portal, All rights reserved. Do not reproduce without permission.
Tags:
kwave
,
kwave news
,
kwave updates
,
Kpop
,
kpop news
,
Kpop updates
,
Elle
,
ELLE news
,
ELLE updates
,
LOONA ELLE
,
ELLE LOONA
,
LOONA Chuu ELLE
,
LOONA Hyunjin ELLE
,
Chuu ELLE
,
Hyunjin ELLE
,
ELLE Chuu
,
ELLE Hyunjin
,
ELLE LOONA Chuu
,
ELLE LOONA Hyunjin
,
Blockberry Creative
,
Blockberry Creative artists
,
Blockberry Creative LOONA
,
Blockberry Creative news
,
Blockberry Creative updates
,
Loona
,
LOONA News
,
LOONA updates
,
LOONA Chuu
,
LOONA Chuu news
,
LOONA Chuu updates
,
LOONA Hyunjin
,
LOONA Hyunjin news
,
LOONA Hyunjin updates
,
Chuu
,
Chuu news
,
Chuu updates
,
Hyunjin
,
Hyunjin news
,
Hyunjin updates