Actress Go Hyun Jung Confirmed To Join Ahn Jae Hong And Yeom Hye Ran In Upcoming Netflix Series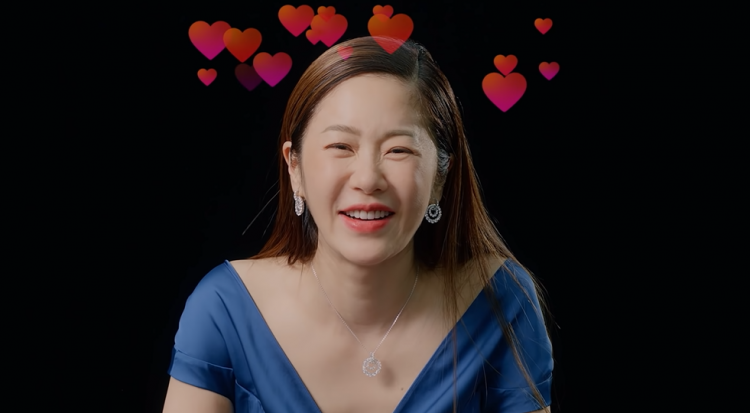 Netflix has confirmed the production of the new series "Mask Girl" and the casting of Go Hyun Jung, Ahn Jae Hong, and Yeom Hye Ran.
Loosely based on a popular webtoon of the same name, the upcoming Netflix series "Mask Girl" is the story of an ordinary office worker, Kim Mo Mi, with an appearance complex. Kim Mo Mi gets caught up in an unintended incident while working as an internet broadcasting BJ while covering her face with a mask every night. "Mask Girl" will be directed and written by Kim Yong Hoon. Meanwhile, Bon Factory, who is behind K-Dramas such as "True Beauty" and "What's Wrong With Secretary Kim" will be producing "Mask Girl."
READ: 'Glitch,' 'The Fabulous,' And 'Model Family': 3 Netflix K-Dramas Starring Jeon Yeo Been, Choi Min Ho, And More!
The original webtoon of the same name was loved for its charm that mixed various genres such as thriller and black comedy, as well as a message of acceptance.
Actress Go Hyun Jung will play the character of Kim Mo Mi who dreamed of becoming a celebrity when she was young, but she is always a bit shy because of her appearance. Although she suffered from inferiority in appearance all her life, Mo Mi, who wears her mask and transforms into an Internet broadcasting BJ, becomes entangled in an event she could not have imagined.
READ: Another Move Towards Live-Action: Everything You Need To Know About Netflix's Live-Action One Piece!
Go Hyun Jung has shown great acting in K-Dramas such as "Reflection of You," "My Lawyer, Mr. Jo 2: Crime and Punishment," "The Queen's Classroom," and "Dear My Friends." Expectations are high for Go Hyun Jung as she transform into Kim Mo Mi through "Mask Girl."
Meanwhile, Ahn Jae Hong who has charmed viewers in his K-Dramas such as "Be Melodramatic" and "Fight For My Way" will take on the role of Joo Oh Nam, who has a crush on Kim Mo Mi. One day he gets entangled in an unexpected incident with BJ Momi.
Actress Yeom Hye Ran will portray the role of Kim Kyung Ja, the mother of Oh Nam Joo.
READ: Enjoying 'All Of Us Are Dead'? Here Are 3 Zombie K-Dramas That You Should Definitely Check Out Next!
© 2023 Korea Portal, All rights reserved. Do not reproduce without permission.
Tags:
Go Hyun Jun
,
Go Hyun Jun news
,
Go Hyun Jun updates
,
Go Hyun Jun new drama
,
Go Hyun Jun drama
,
Go Hyun Jun kdrama
,
Go Hyun Jun new kdrama
,
Go Hyun Jun Mask Girl
,
Go Hyun Jun mask girl netflix
,
Mask Girl
,
Netflix
,
Mask Girl Kdrama
,
Ahn Jae Hong
,
Ahn Jae Hong news
,
Ahn Jae Hong updates
,
Ahn Jae Hong new drama
,
Ahn Jae Hong drama
,
Ahn Jae Hong new kdrama
,
Ahn Jae Hong kdrama
,
Ahn Jae Hong mask girl
,
Yeom Hye Ran
,
Yeom Hye Ran news
,
Yeom Hye Ran updates
,
Yeom Hye Ran drama
,
Yeom Hye Ran kdrama
,
Yeom Hye Ran new drama
,
Yeom Hye Ran new kdrama
,
Kdrama
,
drama
,
kdrama news
,
kdrama updates
,
kwave
,
kwave updates
,
kwave news