BTS Jimin Tests Positive For COVID-19, Recovering From Appendicitis Surgery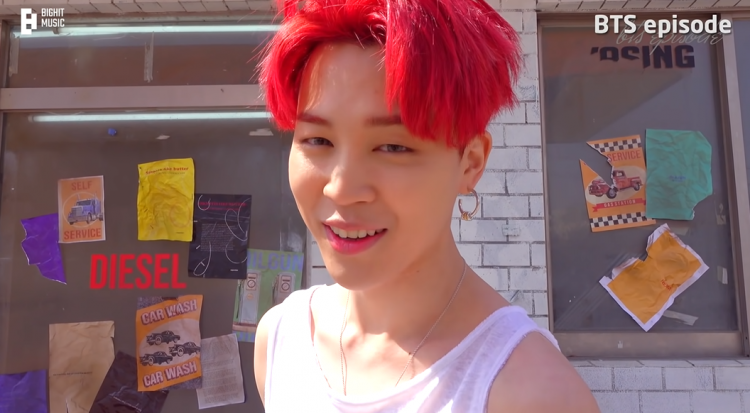 Jimin of the group BTS was diagnosed with COVID-19.
Moreover, the BTS member also underwent surgery after being diagnosed with acute appendicitis.
READ: TWICE, ITZY, BTS, BLACKPINK, IU: Most Popular K-Pop Artists In Indonesia, Taiwan, And Vietnam For 2021
According to Jimin's agency Big Hit Music on the 31st, Jimin underwent a PCR test and detailed examination at the emergency room of a nearby hospital due to mild sore throat and abdominal pain the day before. As a result, Jimin was diagnosed with Corona 19 and acute appendicitis on the same day and had surgery.
READ: 2PM's Junho, ASTRO's Cha Eun Woo, & More: January's Most Popular K-Pop Boy Group Member!
"Jimin experienced sudden abdominal pain along with a mild sore throat on January 30 in the afternoon. He visited a hospital emergency room for a thorough examination, and also took a PCR test. Jimin was diagnosed with acute appendicitis and was tested positive for COVID-19. He underwent surgery following physician advice early morning on Monday, January 31," Big Hit Music shared.
Furthermore, Big Hit music assured fans that BTS Jimin's surgery was a success.
"Jimin underwent surgery early this morning following the medical staff's recommendation that surgery was necessary. Jimin's surgery was successful and he is currently recuperating after his procedure. He will be receiving a few days of in-patient treatment for COVID-19 in conjunction with postoperative care," Big Hit Music announced.
READ: BLACKPINK Surpasses BTS While ITZY Beats IU In Thailand, Stray Kids Is The Most Viewed 4th Gen K-Pop Boy Group In the Philippines And Malaysia For 2021
The label also shared that Jimin currently has mild sore throat symptoms, but he is improving.
READ: BREAKING: BTS's RM & Jin Test Positive For COVID-19 Following Suga's Diagnosis!
Earlier, last month, BTS members Suga, RM, and Jin were diagnosed with COVID-19 and recovered.
READ: ARMYs Worry As BTS Jin's Reveals That He Lost 4Kg After Recovering From COVID-19!
© 2022 Korea Portal, All rights reserved. Do not reproduce without permission.