#HikaruDeservesBetter Trends As Kep1er Fans Demand Better Treatment For Hikaru!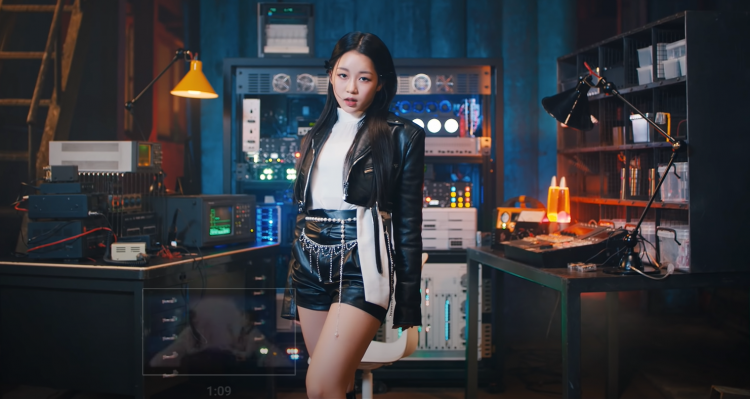 Just recently, netizens and K-pop went on Twitter to make the hashtag #HikaruDeservesBetter trend. With that hashtag, fans asked for equal treatment towards Kep1er's Hikaru from their company WAKEONE, media outlets, and award shows.
READ: Kep1er Beats aespa And TWICE In Indonesia, While BLACKPINK Surpass BTS And GOT7 In Thailand As Most Viewed K-Pop Artist In January 2022
Fans noted that during Kep1er's "WA DA DA" stages, both Hikaru and Seo Youngeun are the only two members who have not been chosen for the ending fairies, a solo feature during the ending of a K-pop artist's performance stage.
Kep1er's Hikaru is also the only member of the K-pop girl group to not have her own solo film with "Studio Choom." All the other members of Kep1er had their own solo photo while Hikaru shared her photo with fellow Kep1er member Huening Bahiyyih.
Netizens and fans also shared that Kep1er's Hikaru has the fewest number of fan cams among the members of Kep1er, despite always being among the top three most viewed fan cams in the K-pop group.
Furthermore, during Kep1er's first jacket behind-the-scenes video, Hikaru was rarely featured on her own while all the other Kep1er members had individual screen time.
Adding to this, fans were upset with Kep1er's "WA DA DA" as Hikaru had fewer lines. Some K-pop fans have even noted that some of Kim Dayeon's lines could have been given to Hikaru.
To top off the cake, it was also pointed out that despite being a part of Kep1er's dance line, Hikaru is usually placed in the back or the corner of the choreography during their K-pop
performances.
READ: Kep1er Beats BLACKPINK In Japan, BTS And aespa Dominates South Korea, While JYP Artists Soar In The US As Most Viewed K-Pop Groups
Kep1ians, the fandom name of Kep1er, are asking WAKEONE and music shows to provide Hikaru the same opportunities and attention as the other members of the K-pop group.
© 2022 Korea Portal, All rights reserved. Do not reproduce without permission.
Tags:
kwave
,
kwave news
,
kwave updates
,
Kpop
,
kpop news
,
Kpop updates
,
swing entertainment
,
Swing Entertainment Kep1er
,
Swing Entertainment artists
,
swing entertainment news
,
swing entertainment updates
,
WAKEONE Entertainment
,
WAKEONE Entertainment artists
,
WAKEONE Entertainment Kep1er
,
WAKEONE Entertainment news
,
WAKEONE Entertainment updates
,
Kep1er
,
Kep1er news
,
Kep1er updates
,
Kep1er WA DA DA
,
WA DA DA
,
Kep1er Hikaru
,
Kep1er Hikaru news
,
Kep1er Hikaru updates
,
Hikaru
,
Hikaru news
,
Hikaru updates