Apple, Samsung, Google, & More, The Best Phones To Get This 2022 So Far!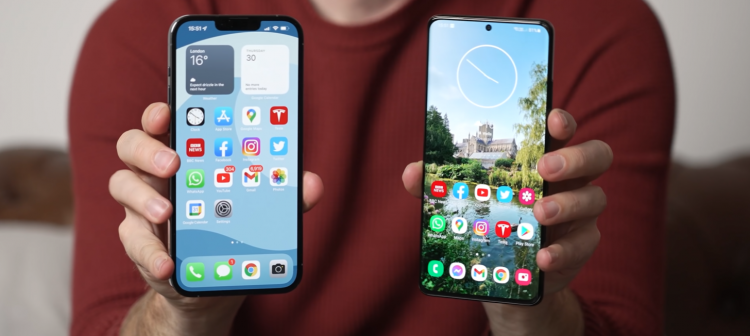 The number of amazing smart devices such as smartphones released every year is something consumers can look forward to whether they are on a budget or wanting to splurge on a new phone.
Notably, going for a more budget friendly phone does not mean you have to give up on specifications or opting for a more expensive phone does not always mean you get the most bang for your buck.
Thus, here are the best overall phones to get this year:
OnePlus 9 - Best Android phone under $730
Although the OnePlus brand is not as popular as Apple or Samsung, their phone the OnePlus 9 gives an amazing performance for its price compared to its competition. The OnePlus 9 has 5G, is using a powerful Qualcomm processor, and has a pretty good camera for its price.
Google Pixel 6 Pro - A flagship phone that is considerably worth it
Looking for a quality phone that's worth every penny? The Google Pixel 6 Pro is for you.
The phone's fun design, amazing software features, great camera, and all-around performance has noted the phone as one of the best in the market, even known as the best phone Google has ever made so far. The Google Pixel 6 Pro's camera is a good rival for Apple's iPhones.
Samsung Galaxy S21 Ultra - The best over all Android smartphone
The Samsung Galaxy S21 Ultra has an amazing 6.8-inch AMOLED display with an extremely smooth 120Hz refresh rate which also supports Samsung's S-Pen stylus. The smart phone's rear camera also comes with an amazing zoom quality and of course, 5G
Samsung Galaxy S21 Ultra is powered by the Qualcomm Snapdragon chip for an amazing pairing. Samsung's latest phone is truly the best android phone on the market.
Apple iPhone 13 Pro - The best smartphone of the year so far
Apple's iPhone 13 Pro is not only the best Apple phone, but could be the best phone of the year so far. The iPhone 13 Pro has a third rear camera with 3x optical zoom, a stainless steel casing and a ProMotion screen with refresh rates up to 120Hz for amazing and smooth scrolling.
© 2023 Korea Portal, All rights reserved. Do not reproduce without permission.
Tags:
tech
,
Tech news
,
tech updates
,
smartphone
,
the best smartphone
,
the best smartphones
,
best smartphone
,
best smartphones
,
best smartphones 2022
,
best smartphone 2022
,
the top smartphone
,
the top smartphones
,
the top smartphone 2022
,
the top smartphones 2022
,
top smartphone
,
top smartphones
,
top smartphone 2022
,
top smartphones 2022
,
OnePlus 9
,
OnePlus
,
Google Pixel 6 Pro
,
google pixel
,
Google
,
Samsung
,
samsung galaxy
,
Samsung Galaxy S21 Ultra
,
Samsung Galaxy S21
,
Apple iPhone 13 Pro
,
Apple iPhone 13
,
apple iphone
,
Apple