The Meanings Behind The Fandom Names Of 4th Gen K-Pop Boy Groups TREASURE, OnlyOneOf, ONEUS, And Stray Kids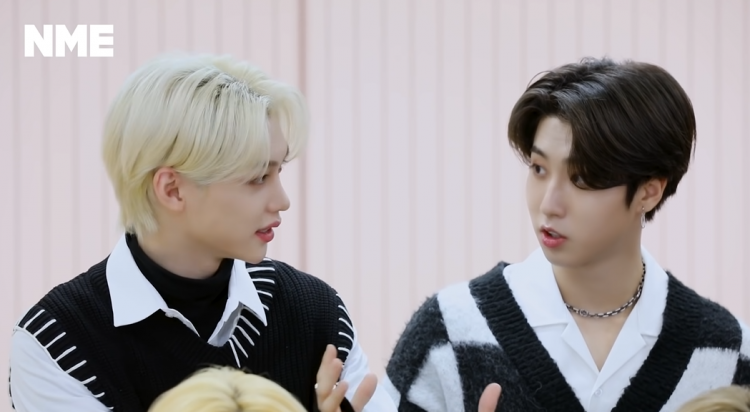 Most of the time, K-Pop artists and idol groups wound go beyond thinking of the wittiest and meaningful fandom name for their beloved fans. After all, fans are the main reason why K-Pop artists thrive in the industry.
In this article, we listed the fandom names of some of the hottest 4th-generation K-Pop boy groups and discuss the meaning behind them.
#1 TREASURE
Fandom Name: Treasure Maker (Teume)
TREASURE's fandom name is quite straightforward. Treasure Maker means fans make TREASURE who they are. Meanwhile, Teume is basically the shortened version of Treasure Maker.
READ: The Meanings Behind The Fandom Names Of 4th Gen K-Pop Boy Groups KINGDOM, GHOST9, THE BOYZ, And ENHYPEN
#2 OnlyOneOf
Fandom Name: IyOn
According to the group, its fandom name lyOn is a play on words. lyON references OnlyOneOf's group name as well as the word "lion." The fandom name lyOn means that their fans would always support and protect them like a lion.
READ: BTS, Stray Kids, GOT7, DAY6, And More: K-Pop Boy Groups That Dominated Spotify In January 2022
#3 ONEUS
Fandom Name: To Moon
Yes, ONEUS refers to the moon. The fandom name To Moon describes the fans of ONEUS as the moon who always orbit the group, who represents the earth.
READ: TWICE, ITZY, BTS, BLACKPINK, IU: Most Popular K-Pop Artists In Indonesia, Taiwan, And Vietnam For 2021
#4 Stray Kids
As of now, you might have observed that there is a statement in every music video release of Stray Kids. That is, "You make Stray Kids stay." Such a statement is in honor of their beloved fandom STAY. The fandom name "STAY" is "STRAY" kids without the letter "r." The "r" stands for reason, and for Stray Kids, their fans are their reason and where they stay.
READ: #SMArigged Trends On Twitter As BLACKPINK's Lisa & Rosé, NCT Dream, Stray Kids & More Didn't Win Bonsang!
© 2022 Korea Portal, All rights reserved. Do not reproduce without permission.
Tags:
Treasure
,
TREASURE news
,
TREASURE updates
,
TREASURE fandom name
,
OnlyOneOf
,
OnlyOneOf news
,
OnlyOneOf updates
,
ONEUS
,
ONEUS news
,
ONEUS updates
,
ONEUS fandom name
,
stray kids
,
Stray Kids News
,
Stray Kids Updates
,
Stray Kids fandom name
,
Kpop
,
kpop news
,
Kpop updates
,
kwave
,
kwave updates
,
kwave news