Lim Young-Woong, BLACKPINK, IU, & More, The Best Singers For The Month Of January!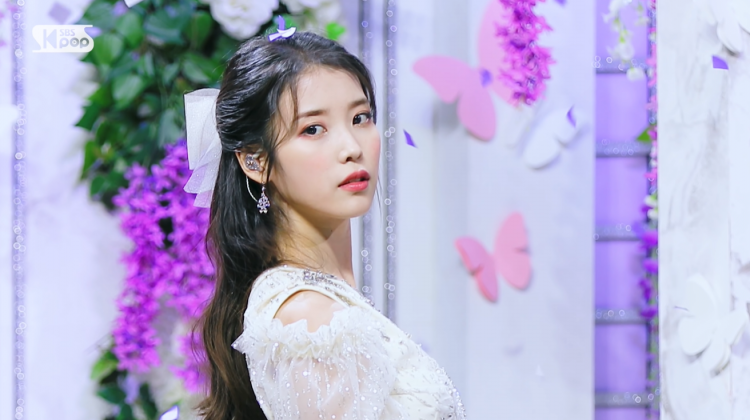 Lim Young Woong made netizens and fans proud as he went on to rank first place in this month's brand reputation rankings for singers.
READ: BTS, NCT, Stray Kids, & more: The Most Popular K-Pop Boy Groups Of January 2022!
The Korean Business Research Institute made netizens and K-pop fans excited as they dropped their rankings regarding the popularity of K-pop boy groups and girl groups in terms of brand reputation rankings for the first month of the year.
The brand reputation ranking for individual K-pop girl group members were then recently released, and now, the popularity of Korean singers has been released. Did your favorite Korean singer make the list? Find out here!
READ: BLACKPINK Tops This Month's Rankings For Most Popular K-Pop Girl Groups! See Full List Here!
The data that The Korean Business Research Institute gathered regarding the brand reputation rankings for K-pop girl group members were taken from the dates of the 22nd of December 2021 up until the 22nd of January 2022!
Starting off the top 3 is HYBE's BTS as the K-pop boy group garnered a brand reputation index of 12,081,684 for the month of January.
BLACKPINK rose to second place after seeing an increase of 186.50% in their brand reputation index since December, collecting a total index of 12,160,011 for January.
Popular trot singer Lim Young Woong took home the top spot in this month's list as he gathered a brand reputation index of 12,515,103 for January.
Here is the list for the top 30 Korean singers in terms of brand reputation ranking for the month of January:
#30 BE'O
#29 STAYC
#28 MAMAMOO
#27 Lee Young Ji
#26 Kim Hee Jae
#25 Sung Si Kyung
#24 Red Velvet
#23 NCT
#22 Girls' Generation's Taeyeon
#21 Red Velvet's Joy
#20 TWICE
#19 Lee Seung Yoon
#18 Jang Min Ho
#17 Oh My Girl
#16 Song Ga In
#15 Lee Seung Gi
#14 Lee Solomon
#13 SEVENTEEN
#12 Jeong Dong Won
#11 Park Chang Geun
#10 Lee Mujin
#9 BLACKPINK's Lisa
#8 aespa
#7 Kang Daniel
#6 IVE
#5 Lee Chan Won
#4 IU
#3 BTS
#2 BLACKPINK
#1 Lim Young Woong
Congratulations to all Korean singers who made the list!
© 2023 Korea Portal, All rights reserved. Do not reproduce without permission.
Tags:
brand reputation rankings
,
singer brand reputation rankings
,
singers brand reputation rankings
,
Brand Reputation Rankings singer
,
brand reputation rankings singers
,
The Korean Business Research Institute
,
The Korean Business Research Institute news
,
The Korean Business Research Institute updates
,
The Korean Business Research Institute brand reputation rankings
,
BE'O
,
STAYC
,
Mamamoo
,
Lee Young Ji
,
Kim Hee Jae
,
Sung Si Kyung
,
Red Velvet
,
NCT
,
girls generation taeyeon
,
Taeyeon
,
SNSD Taeyeon
,
Red Velvet Joy
,
Joy
,
TWICE
,
Lee Seung Yoon
,
Jang Min Ho
,
Oh My Girl
,
Song Ga In
,
Lee Seung Gi
,
Lee Solomon
,
Seventeen
,
Jeong Dong Won
,
Park Chang Geun
,
Lee Mujin
,
blackpink lisa
,
Lisa
,
aespa
,
Kang Daniel
,
IVE
,
Lee Chan Won
,
IU
,
BTS
,
BLACKPINK
,
Lim young Woong