VIVIZ Announces Official Fandom Name Ahead Of Offical Debut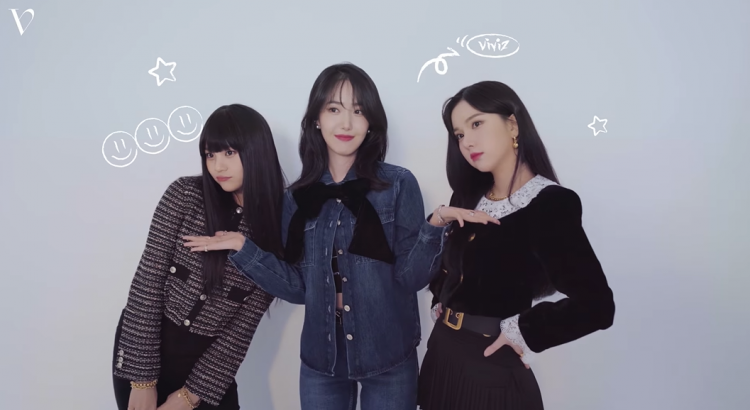 Former GFRIEND members SinB, Eunha, and Umji are set to re-debut this February as the K-Pop trio VIVIZ.
In May of last year, GFRIEND shook Buddies and K-Pop stans alike when it was announced that the group is disbanding. All 6 members of GFRIEND parted ways with Source Music and went separate ways.
READ: Former GFRIEND Member Yuju Reveals That Kang Daniel Is The Reason Why 'Play' Wasn't Leaked!
Meanwhile, three GFRIEND members, SinB, Eunha, and Umji joined Big Planet Made and are slated to debut very soon.
READ: GOT7, MAMAMOO, Wanna One, Girls' Generation's Taeyeon, & More: K-Pop Comebacks & Debuts This January!
Recently, Big Planet Made announced that VIVIZ is making its highly anticipated debut this February.
READ: Former GFRIEND Members SinB, Eunha, & Umji Debuting This February As The K-Pop Trio VIVIZ!
According to previous reports, the name VIVIZ is short for "VIVId dayZ." The group name promotes the message that the K-Pop group will "become artists who confidently express their colors in the world."
Additionally, VIVIZ is also an abbreviation of SinB, Eunha, and Umji's names as both Eunha and SinB's real names are Eunbi, and 'Bi' is pronounced the same as 'Vi', while the 'Ji' in Umji is pronounced similar to Z in Korean.
READ: How Has Their Hiatus Changed Them? Umji, Eunha, & SinB Of VIVIZ Goes In Depth!
On the 21st of January, VIVIZ announced its official fandom name. According to VIVIZ's fan club manager, the group's fandom will be called "Na.V."
"Na.V is a combination of the word 'Na,' which symbolizes the fans (and means 'me' in Korean), and VIVIZ, and it means to fly beautifully with VIVIZ," VIVIZ's fan club manager explained.
VIVIZ also released its official fan club logo.
[#VIVIZ]

VIVIZ 공식 팬클럽명 안내

https://t.co/rCxNtGvrKZ#비비지 #나비 #NaV pic.twitter.com/iSK96hwFml — VIVIZ (@VIVIZ_official) January 21, 2022
Stay tuned for more updates about VIVIZ's debut!
© 2023 Korea Portal, All rights reserved. Do not reproduce without permission.