'Nevertheless' Actor Chae Jong Hyeop Is In Talks To Star In The Upcoming K-Drama 'Unlock the Boss'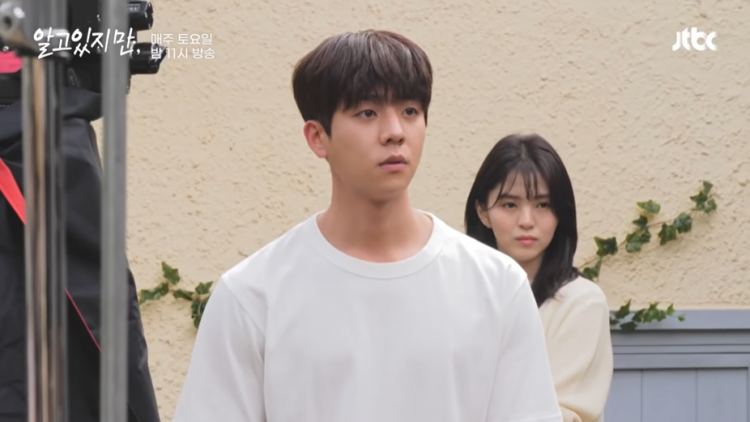 Several media sources revealed recently that "Nevertheless" actor and rising star Chae Jong Hyeop is in talks to be the main lead in a new drama by KT Studio Genie.
According to reports, Chase Jong Hyeop is cast to star in the drama "Unlock the Boss."
The upcoming KT Studio Genie drama "Unlock the Boss" is based on a Naver webtoon of the same name. It will be directed by Lee Chul Ha and written by Kim Hyung Min.
"Unlock the Boss" will revolve around the story of a boss who is trapped in a smartphone. One day a man picks up the smartphone and learns about the situation of the boss.
Rising actor Chae jong Hyeop is reportedly taking on the role of Park In Sung, a man whose life will have a turnaround after picking up a mysterious smartphone.
Since the day he picked the smartphone, Cha Jong Hyeop's character Park In Sung will work as a temporary president of a company to save the boss named Kim Sun Joo who is trapped inside the smartphone.
"Unlock the Boss" is still in the process of finalizing the casting. Other broadcast details are yet to be revealed.
Should Chae Jong Hyeop confirm his casting in the KT Studio Genie series "Unlock the Boss," this will be his second project where he is the main lead.
Previously, Chae Jong Hyeop was confirmed to make his main lead debut in the upcoming K-Drama "Going to You at a Speed of 493 km."
Starring alongside Chae Jong Hyeop for the drama "Going to You at a Speed of 493 km" are Park Joo Hyun, Seo Ji Hye, 4minute's Kwon So Hyun, Bin Chan Uk, and Kim Moo Joon.
2021 has been a busy year for Chae Jong Hyeop as he starred in the K-dramas "Sisyphus: The Myth," "The Witch's Diner," and "Nevertheless."
Chae Jong Hyeop made his debut in 2016
© 2022 Korea Portal, All rights reserved. Do not reproduce without permission.
Tags:
Chae Jong Hyeop
,
Chae Jong Hyeop news
,
Chae Jong Hyeop updates
,
Chae Jong Hyeop kdrama
,
Chae Jong Hyeop drama
,
Chae Jong Hyeop new drama
,
Chae Jong Hyeop new kdrama
,
Chae Jong Hyeop Unlock the Boss
,
Potato guy
,
Nevertheless
,
Nevertheless Chae Jong Hyeop
,
Chae Jong Hyeop Unlock the Boss drama
,
Kdrama
,
kdrama news
,
kdrama updates
,
kwave
,
kwave news
,
kwave updates