Softie By Heart: Kep1er's Yujin Could Not Help But Shed Tears In Recent Fansign!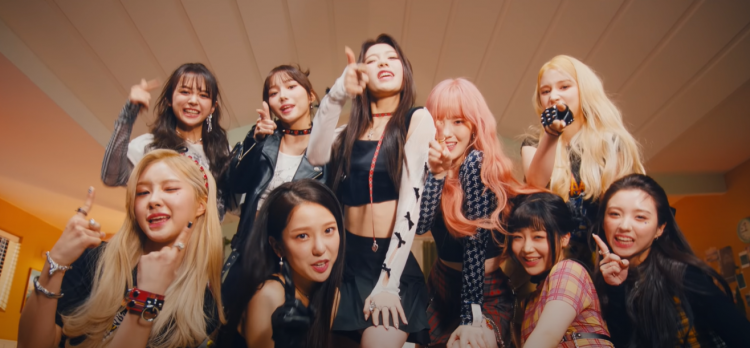 Kep1er made their debut on the 3rd of January with "WA DA DA" and they immediately set the stage ablaze, garnering love from netizens and K-pop fans and setting immediate records!
READ: Monster Rookie Things: Kep1er Follows In aespa's Footsteps After Reaching Milestone On Hanteo Chart!
Among the members of Kep1er that have gotten the most love from fans is former CLC member Yujin. The K-pop idol has gone through a lot since the beginning of her career, and K-pop fans are genuinely happy to see her succeed.
Kep1er notably already has a strong fanbase due to Mnet's "Girls Planet 999" even though the K-pop girl group has just debuted. Just recently, the members have been able to show love back to their fans via video calls in online fan meets.
Although each member of Kep1er had a special interaction with their fans, one particular member went viral due to her specific interaction. It was none other than Yujin.
Specifically, Twitter user @stayujins connected with Kep1er in their fan call, and the user shared a video of her interaction with Yujin. The hearts of K-pop fans melted as Yujin went on to shed tears after her interaction with the Twitter user.
Twitter user @stayujins captioned her post with:
"I read a long letter to Yujin thanking her for not giving up on her dream and that we're always here for her and she was so close to crying i'm sorry baby."
In the short clip, Kep1er's Yujin was seen previously listening as the fan confessed their love for the K-pop idol. The fan explained how proud they were of everything Yujin had achieved despite having multiple setbacks.
Right after the K-pop fan finished reading her letter, Kep1er's Yujin could not help but shed tears, even looking like she was holding back tears. The K-pop idol was taken aback, responding with; "Wow, really. Ah, thank you really."
© 2023 Korea Portal, All rights reserved. Do not reproduce without permission.
Tags:
kwave
,
kwave news
,
kwave updates
,
Kpop
,
kpop news
,
Kpop updates
,
WAKEONE Entertainment
,
WAKEONE Entertainment Kep1er
,
WAKEONE Entertainment artists
,
WAKEONE Entertainment news
,
WAKEONE Entertainment updates
,
Swing Entertainment Kep1er
,
swing entertainment
,
swing entertainment news
,
swing entertainment updates
,
Kep1er
,
Kep1er news
,
Kep1er updates
,
Kep1er fansign
,
Kep1er fan meet
,
Kep1er Yujin
,
Kep1er Yujin news
,
Kep1er Yujin updates
,
Yujin
,
Yujin news
,
Yujin updates
,
Kep1er member
,
Kep1er members