'Snowdrop' Actress Kim Mi Soo Abruptly Passes Away Shocking Netizens & Fans!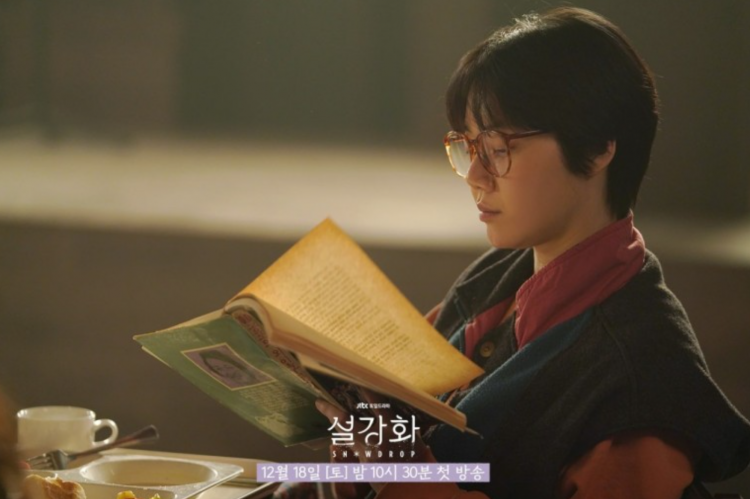 To the sadness of netizens, fans, and viewers, Actress Kim Mi Soo, who currently had a supporting role in JTBC's K-drama "Snowdrop," passes away at the age of 31.
Actress Kim Mi Soo played the role of Yeo Jung Min in JTBC's "Snowdrop." Yeo Jung Min is one of Eun Young Ro's (BLACKPINK Jisoo's character) dormmates. Beyond the JTBC drama, actress Kim Mi Soo was also known for her roles in "Hellbound," "Yumi's Cells," and "Hi, Bye Mama!" and her personal fans she garnered were extremely saddened by her passing.
READ: K-Drama Fever: 'Snowdrop' Ratings Surge, 'Uncle' & 'The King Of Tears, Lee Bang Won' Reach Milestones, & More!
As per reports, actress Kim Mi Soo has passed away at the age of 31 and as of writing this article, the cause of her death has not yet been announced. Kim Mi Soo's funeral hall has been set up accordingly at the Sungsim Funeral Home.
Kim Mi Soo's agency, Landscape Entertainment, has confirmed the reports of her passing in via this statement:
"We are here to deliver heartbreaking news.
Actress Kim Mi Soo suddenly passed away on January 5.
The bereaved family is currently very heartbroken due to the sudden sad news.
We sincerely ask that you refrain from spreading rumors or speculative reports so that the bereaved family, who is in shock and full of sorrow, can remember the deceased.
Her funeral will be held quietly behind closed doors according to the wishes of her family.
Please pray for her, and we send our deepest condolences once again to the deceased."
Among other things, Kim Mi Soo will be remembered for her loving personality and skills in acting. Her fans, cast members in "Snowdrop" and previous projects, and family are currently mourning her loss.
May Kim Mi Soo rest in eternal peace.
© 2023 Korea Portal, All rights reserved. Do not reproduce without permission.
Tags:
kwave
,
kwave news
,
kwave updates
,
Kdrama
,
kdrama news
,
kdrama updates
,
JTBC
,
JTBC News
,
JTBC Updates
,
JTBC drama
,
JTBC dramas
,
JTBC show
,
JTBC shows
,
JTBC program
,
JTBC programs
,
JTBC snowdrop
,
Snowdrop
,
Snowdrop news
,
Snowdrop updates
,
Snowdrop BLACKPINK Jisoo
,
Kim Mi Soo Snowdrop
,
Kim Mi Soo
,
Kim Mi Soo news
,
Kim Mi Soo updates
,
actress Kim Mi Soo
,
Kim Mi Soo passing away
,
Kim Mi Soo passing
,
Kim Mi Soo passes
,
Kim Mi Soo death
,
Landscape Entertainment Kim Mi Soo
,
Landscape Entertainment
,
Landscape Entertainment news
,
Landscape Entertainment updates
,
Landscape Entertainment artists
,
Landscape Entertainment actress