The 'Truth' Behind TWICE Jeongyeon's Health Complications & Previous Weight Shift!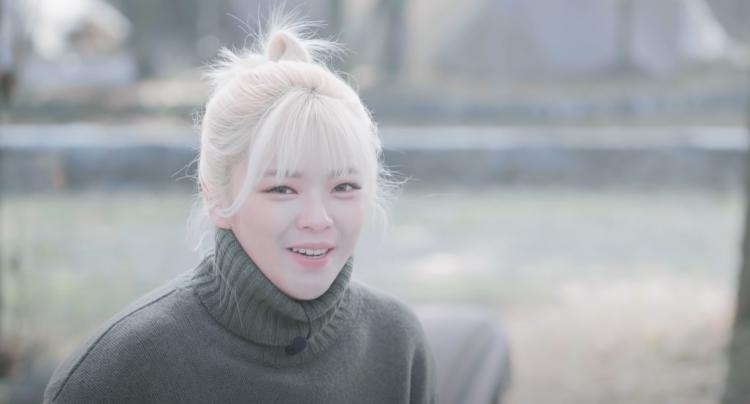 Lee Jin Ho, a reporter from 연예 뒤통령이진호 on YouTube, recently revealed the truth about TWICE Jeongyeon's health complications and weight gain.
Jin Ho began the video by giving explanations regarding Jeongyeon's health issues and cancellations of promotions, which included Jeongyeon's recent withdrawal from TWICE's upcoming world tour.
READ: Netizens & ONCEs Worried As TWICE's Jeongyeon Announced Not To Take Part In Seoul Concerts!
Reporter Lee Jin Ho shared, "Recently, JYP Entertainment released an official statement sharing that Jeongyeon would not be participating in the upcoming world tour. Jeongyeon previously halted her activities two other times, once back in October 2020 and another in August 2021."
Jin Ho also went on regarding TWICE Jeongyeon's hiatus, noting that the main reason was due to her neck injury. The reporter also began to talk about Jeongyeon's weight gain earlier this year.
"This February, Jeongyeon made her comeback through TWICE's comeback. However, Jeongyeon's changed image was noticeable on the comeback stage. She looked different from before. While she looked like she could struggle with the choreography due to the state of her body, her passion was unmatched even compared to her other members," Lee Jin Ho expressed.
Lee Jin Ho went on to further explain TWICE Jeongyeon's status as he gave details on why the TWICE vocalist gained a bit of weight not long after her neck surgery.
Reporter Lee Jin Ho noted, "Jeongyeon underwent her herniated disk surgery back in 2020. One of the medications that herniated disk patients, who undergo the recovery process, take the most is a steroid. One of the biggest side effects of this steroid medication is edema (aka swelling of limbs)."
The reporter then told his viewers that a side effect of the steroid medication that TWICE Jeongyeon was supposedly taking was an increase in appetite.
Regardless of the reason, ONCEs are still showing their full support and love towards TWICE's Jeongyeon!
© 2022 Korea Portal, All rights reserved. Do not reproduce without permission.
Tags:
kwave
,
kwave news
,
kwave updates
,
Kpop
,
kpop news
,
Kpop updates
,
JYP
,
JYP artists
,
JYP Entertainment
,
JYP Entertainment artists
,
JYP Entertainment TWICE
,
JYP Entertainment Jeongyeon
,
JYP Entertainment TWICE Jeongyeon
,
TWICE
,
TWICE news
,
TWICE Updates
,
TWICE members
,
TWICE Jeongyeon
,
TWICE Jeongyeon news
,
TWICE Jeongyeon updates
,
TWICE Jeongyeon status
,
TWICE Jeongyeon injury
,
TWICE Jeongyeon weight
,
TWICE Jeongyeon weight gain
,
TWICE Jeongyeon neck injury
,
Jeongyeon
,
Jeongyeon news
,
Jeongyeon updates
,
Jeongyeon status
,
Jeongyeon injury