Real Reason For NCT Jaehyun K-Drama's Cancellation Supposedly Revealed By Insiders!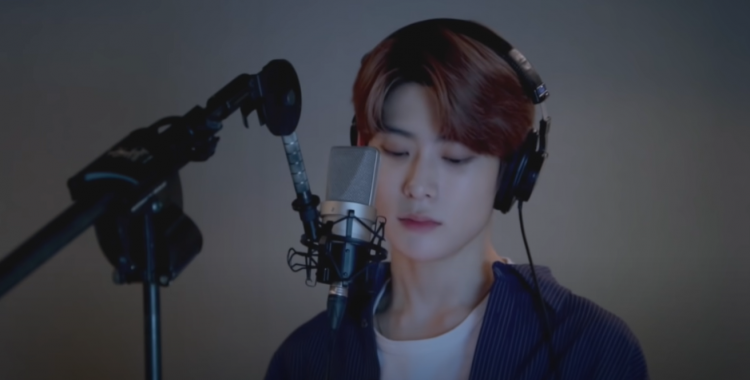 To the dismay of fans, NCT Jaehyun's K-drama entitled "Bungee Jumping Of Their Own'' was canceled prior to its production.
READ: BTS, EXO, NCT, & More, The Most Popular K-pop Boy Groups This December!
The drama, which was slated to be a remake of a 2001 film, was supposedly canceled due to reasons pertaining to respecting the content made by the original writer of the film. But new details have been reported regarding the true reason for the drama's cancellation.
As per reports, industry insiders have revealed the real reason for the cancellation of the drama. Although the reports connecting to respecting the original writer were true, the main reason was ultimately due to the screenwriter's religious beliefs.
Notably, in the drama remake, NCT's Jaehyun plays a male high school student and actor Lee Hyun Wook cast as a grieving high school teacher, and the romantic connection between the two male characters was the main reason regarding the cancellation.
As per the industry insiders, concerns reached Kakao Entertainment from the original screenwriter regarding the remake during the production process. Due to this, Kakao Entertainment decided to stop the production to respect the screenwriter's "religious beliefs."
READ: Netizens & Fans Come As One To Show Support As NCT's Upcoming Album 'Supposedly' Leaks!
Here's what industry insiders have to say regarding the matter:
"The original screenwriter became a devout Christian after writing 'Bungee Jumping Of Their Own.' Then they heard the recent news that it would be remade into a drama. As a response, the writer shared their opposition to the remake of the film, citing their religious beliefs as the reason. It was also reported that the original screenwriter expressed their intention to take legal action against the production company if they chose to proceed with the remake.
There were no financial demands made, nor was there any room for negotiation since the production was opposed due to religious beliefs."
Stay tuned for more news and updates regarding your favorite K-pop artists and K-dramas!
© 2023 Korea Portal, All rights reserved. Do not reproduce without permission.
Tags:
kwave
,
kwave news
,
kwave updates
,
Kpop
,
kpop news
,
Kpop updates
,
SM
,
SM artists
,
SM Entertainment
,
SM Entertainment artists
,
SM Entertainment news
,
SM Entertainment update
,
SM Entertainment updates
,
SM Entertainment NCT
,
SM Entertainment NCT Jaehyun
,
SM Entertainment Jaehyun
,
NCT
,
NCT news
,
NCT updates
,
NCT Jaehyun
,
NCT Jaehyun news
,
NCT Jaehyun updates
,
NCT Jaehyun drama
,
NCT Jaehyun kdrama
,
NCT Jaehyun Bungee Jumping Of Their Own
,
Jaehyun Bungee Jumping Of Their Own'
,
Bungee Jumping Of Their Own'
,
Jaehyun
,
Jaehyun news
,
Jaehyun updates
,
Kakao Entertainment
,
Kakao Entertainment news
,
Kakao Entertainment updates
,
Kakao Entertainment Bungee Jumping Of Their Own
,
Bungee Jumping Of Their Own'
,
Bungee Jumping Of Their Own news
,
Bungee Jumping Of Their Own updates