BTS's Jimin, Stray Kid's Lee Know, & More, Fans Pick The 'Vocal Kings of K-Pop'!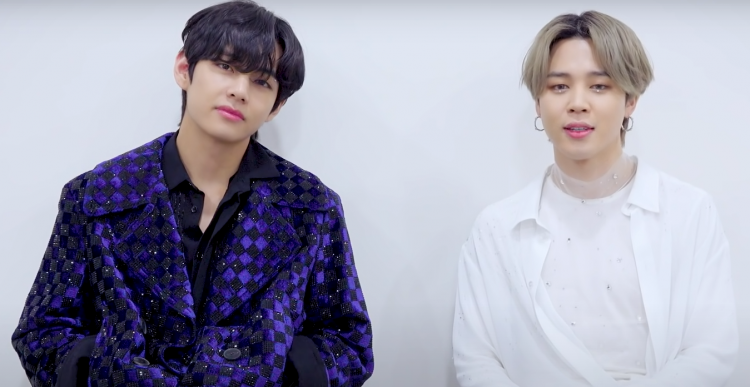 A poll from a media outlet asked netizens and K-pop fans to vote on who they believe are the vocal kings of K-pop, and a plethora of talented artists ended up making the list!
Ranging from the 2nd up until the 8th of December, Top Star News was able to collect 762,380 votes for their poll, asking fans and netizens, "Who are the best K-pop vocal kings in Korea?".
Kicking off the top three is ENHYPEN's very own center Heeseung. The ENHYPEN member was able to collect 75,450 votes. Heeseung's specialty is vocals, after all; thus, it comes to no surprise that the ENHYPEN member placed 3rd.
READ: BTS, ENHYPEN, TxT, Stray Kids, NCT 127: Top 20 Most Followed Boy Groups On Twitter For November
Getting the silver medal on this ranking is ENHYPEN's Sunoo, who was able to get 125,380 votes. Notably, other members of ENHYPEN who also made the top 10 are Jay and Sunghoon, who placed 4th and 10th place, respectively.
Jay was able to collect 48,880 votes while Sunghoon garnered 10,090 votes, showing how talented the members of ENHYPEN are in terms of vocals.
Chosen by fans and netizens to be the "Vocal King of K-pop" is BTS's very own Jimin, as he tallied a whopping 324,900 votes. Although he is known as the main dancer of BTS, there is no denying that Jimin's voice is one of the best in the K-pop industry.
Notably, BTS's visual and sub-vocalist V was able to place 5th in the poll, receiving 47,270 votes.
READ: BTS Members RM, J-Hope, Jin Dominates Top 20 Male K-Pop Soloists On Spotify List For November
As per the recent poll, here are the fans' picks for the vocal kings of K-Pop:
#10 ENHYPEN's Sunghoon with 10,090 votes
#9 WEi's Yohan with 11,130 votes
#8 Stray Kids Lee Know with 15,270 votes
#7 Kim Jaehwan with 25,210 votes
#6 ASTRO's Rocky with 29,610 votes
#5 BTS's V with 47,270 votes
#4 ENHYPEN's Jay with 48,880 votes
#3 ENHYPEN's Heeseung with 75,450 votes
#2 ENHYPEN's Sunoo with 125,380 votes
#1 BTS's Jimin with 324,900 votes
Congratulations to all the male K-pop idols who made the top 10 in the ranking!
© 2023 Korea Portal, All rights reserved. Do not reproduce without permission.
Tags:
kwave
,
kwave news
,
kwave updates
,
Kpop
,
kpop news
,
Kpop updates
,
Top Star News
,
Top Star News ranking
,
Top Star News polls
,
Enhypen
,
ENHYPEN Sunghoon
,
Sunghoon
,
WEi
,
WEi Yohan
,
Yohan
,
Stray Kids Lee Know
,
stray kids
,
Lee Know
,
Kim Jaehwan
,
Jaehwan
,
ASTRO
,
ASTRO Rocky
,
Rocky
,
BTS
,
bts v
,
V
,
BTS Jimin
,
Jimin
,
ENHYPEN Jay
,
Jay
,
ENHYPEN Heeseung
,
Heeseung
,
ENHYPEN Sunoo
,
Sunoo