Netizens Not Happy With IVE Wonyoung's 'Lacklustre' Performance On 'Music Bank'!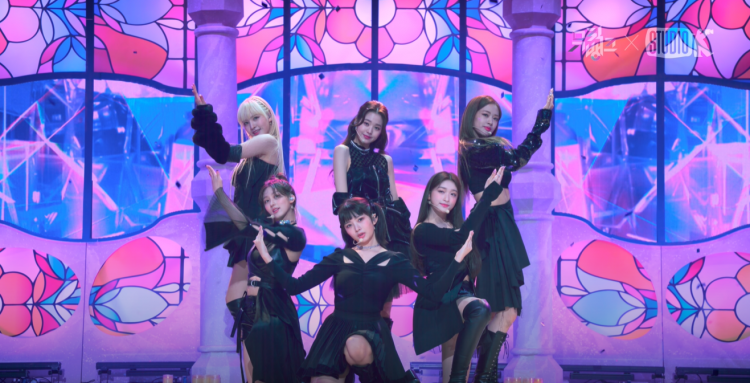 On the 3rd of December, Starship Entertainment's IVE performed "ELEVEN" on KBS' "Music Bank."
Although the members of IVE left viewers in awe with their performance, one certain member has caught the ire of some netizens for her supposed 'lacklustre' performance on the music show.
READ: Her Growth, Plans, & More, Wonyoung Of IVE Goes In-Depth With Harper's Bazaar!
A handful of "Music Bank" viewers have gone on to comment that during IVE's performance, Jang Wonyoung seemed to not have the same energy as the other members during specific moments, more specifically during parts that use powerful hair movements.
To add to this, viewers also saw that during parts where Wonyoung needed to turn her head in a specific direction, the IVE member was noted to be uncaring towards her action to not mess up her hair. Furthermore, there were certain times where Wonyoung was not in sync with the other IVE members.
Other viewers have expressed that IVE's Wonyoung could possibly have 'celebrity disease', while some believe that she was doing her best to maintain her visuals during the performance. Notably, some have even outright called Wonyoung lazy.
READ: Jeon Somi Admits She Had Celebrity Disease When She Was A Member of I.O.I!
Not all viewers share the same sentiment, though, as some have defended the IVE member by noting that she was trying not to ruin her hair due to the limited time as she is also a host of "Music Bank."
Although Wonyoung recently made her debut with Starship Entertainment's IVE, viewers have recalled that she has already previously garnered enough experience to be professional enough as a former member of IZ*ONE.
Regardless, Wonyoung will surely improve on her performance as all eyes are on IVE right now, not only due to their hard-hitting debut but because of her professionalism.
READ: Netizens & Fans Upset At IVE's Stylist As Yujin Wears Seemingly Inappropriate Clothing!
Stay tuned for more news and updates regarding your favorite K-pop artists!
© 2023 Korea Portal, All rights reserved. Do not reproduce without permission.
Tags:
kwave
,
kwave news
,
kwave updates
,
Kpop
,
kpop news
,
Kpop updates
,
KBS
,
KBS news
,
KBS updates
,
KBS shows
,
KBS programs
,
KBS show
,
KBS program
,
KBS music
,
KBS music show
,
KBS music program
,
KBS music Music Bank
,
IVE Music Bank
,
Music Bank IVE
,
Music Bank Wonyoung
,
Wonyoung Music Bank
,
Music Bank IVE Wonyoung
,
IVE Wonyoung Music Bank
,
Starship artists
,
Starship Entertainment
,
Starship Entertainment artists
,
Starship Entertainment IVE
,
Starship Entertainment IVE Wonyoung
,
Starship Entertainment Wonyoung
,
Starship Entertainment Jang Wonyoung
,
Starship Entertainment IVE Jang Wonyoung
,
IVE
,
IVE news
,
IVE updates
,
IVE Wonyoung
,
IVE Wonyoung news
,
IVE Wonyoung updates
,
IVE Jang Wonyoung
,
IVE Jang Wonyoung news
,
IVE Jang Wonyoung updates
,
Wonyoung
,
Wonyoung news
,
Wonyoung updates
,
Jang Wonyoung
,
Jang Wonyoung news
,
Jang Wonyoung updates