Eunji Talks About Possible Apink Comeback, Her Upcoming Plans For Her Career, & More!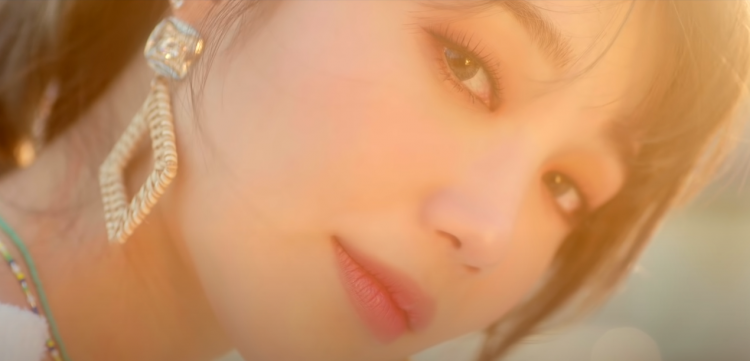 Apink's Eunji was featured in multiple interviews at the end of her TVING drama entitled "Work Later, Drink Now" with Lee Sun Bin, Han Sun Hwa, and Jung Eun Ji.
About playing Kang Ji Goo, Apink's Eunji said, "I had no idea that people would like her so much. She's someone who has a lot of walls and a lot of scars. A person with a lot of scars might seem sharp and tough on the outside, but just like a scab, it doesn't mean they're a bad person."
Regarding Yoon Shi Yoon, who played "Mr. Nice Paper," Apink's Eunji said, "I haven't seen a script for season two, so I wondered, 'Is this just a cameo?' I wondered, 'Will the broadcasters really let it end like this?' But I was really excited to see the person whom I had only envisioned as a voice until then."
On a possible "Work Later, Drink Now" the second season, Apink's Eunji said, "As big as the reward was, it also took a lot out of me. I'd never played something so depressing, but I felt a deep sense of responsibility to show that these things existed inside Ji Goo."
If a second season does happen, Apink's Eunji said that her character would go through more trials and tribulations in it as well. The star even said that she thinks that there will be more reasons why the characters will possibly drink a lot.
Regarding her chemistry with Lee Sun Bin and Han Sun Hwa, Apink's Eunji said that she really wished that she had more friends like their characters as she really liked the kind of relationship they had. Eunji also liked that she got close with Sun Bin and her Sun Hwa unnie in the drama.
Furthermore, Apink celebrated their 10th anniversary together as a group and Apink's Eunji shared, "It feels like 10 years went by in the blink of an eye. Time goes too fast. Now that it's been 10 years, there's something to look forward to, but I also still get nervous when I stand on stage." But regardless, Eunji shared her excitement for Apink's fan meeting.
READ: Netizens & Pink Pandas In For A Treat As Apink Confirms A Complete Fan Meeting!
On a possible Apink comeback, Eunji expressed that the members have a lot of ideas about how they'll make their comeback, but they are currently preparing for the end-of-year performances that are already scheduled.
Congratulations to Apink's Eunji on the success of "Work Later, Drink Now"!
© 2023 Korea Portal, All rights reserved. Do not reproduce without permission.
Tags:
kwave
,
kwave news
,
kwave updates
,
Kpop
,
kpop news
,
Kpop updates
,
Kdrama
,
kdrama news
,
kdrama updates
,
TVING
,
TVING news
,
TVING updates
,
TVING shows
,
TVING programs
,
TVING show
,
TVING program
,
TVING drama
,
TVING dramas
,
TVING Work Later
,
Drink Now
,
Eunji Work Later
,
Drink Now
,
Work Later
,
Drink Now Eunji
,
Apink Eunji Work Later
,
Drink Now
,
Work Later
,
Drink Now Apink Eunji
,
IST Entertainment
,
IST Entertainment artists
,
IST Entertainment Apink
,
IST Entertainment Apink Eunji
,
IST Entertainment Eunji
,
Apink
,
Apink news
,
Apink updates
,
Apink Eunji
,
Apink Eunji news
,
Apink Eunji updates
,
Eunji
,
Eunji news
,
Eunji updates