BTOB's Sungjae Has Confirmed His Comeback Drama!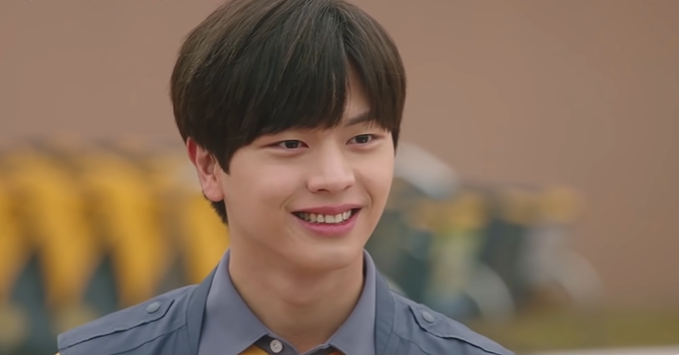 BTOB's Yook Sungjae will return to the drama "The Gold Spoon" after being discharged from the military.
According to several entertainment officials on the 24th, BTOB's Sungjae decided to appear in "The Golden Spoon" as his comeback work ahead of his discharge.
READ: Netizens & Melodys Really Excited As BTOB's Sungjae Drops Updates After Early Military Discharge!
Based on the popular webtoon of the same name, "The Golden Spoon" is a life adventure story of a boy who obtains a magical golden spoon that allows him to exchange lives with his rich friends.
Filming will begin in the second half of this year, and preparations are being made with the goal of airing in the first half of next year.
"The Golden Spoon" is the comeback work of writers Kim Eun Hee and Yoon Eun Kyung, who led the Korean Wave through popular K-dramas such as "Winter Sonata," "Sweet 18," and "Prime Minister and I."
Meanwhile, Samhwa Networks, which produced SBS "The Fiery Priest" and "Romantic Doctor, Teacher Kim 2," is taking charge of the production of "The Golden Spoon."
It is said that BTOB's Sungjae, who was discharged from the military on the 14th, received a lot of love calls even before his discharge and chose "The Golden Spoon" as his comeback work.
"The Golden Spoon'' will be BTOB Sungjae's first drama appearance in about two years since JTBC's "Mystic Pop-Up Bar," which aired in 2020. As "The Golden Spoon'' is based on a popular webtoon, expectations are already high.
In response to the reports, BTOB Sungjae's agency Cube Entertainment said, "We have received a proposal and are positively reviewing it."
Yook Sungjae, who showed his outstanding acting skills as a member of BTOB and actor, has been featured in dramas such as "Goblin," "Reply 1994," "Who Are You - School 2015," "The Village: Achiara's Secret" and 'Mystic Pop-Up Bar." He appeared and perfected various roles, built up filmography, and established himself as a mature male actor in his twenties beyond an "acting idol."
He has also been active in entertainment shows such as SBS' "Master in the House" so expectations are high for his next move after his discharge.
Meanwhile, Yook Sungjae's group BTOB will hold a fan meeting for the first time in 4 years at the Olympic Park SK Handball Stadium on December 31st and January 1st, 2022, to meet fans.
© 2023 Korea Portal, All rights reserved. Do not reproduce without permission.