Netizens & Melodys Really Excited As BTOB's Sungjae Drops Updates After Early Military Discharge!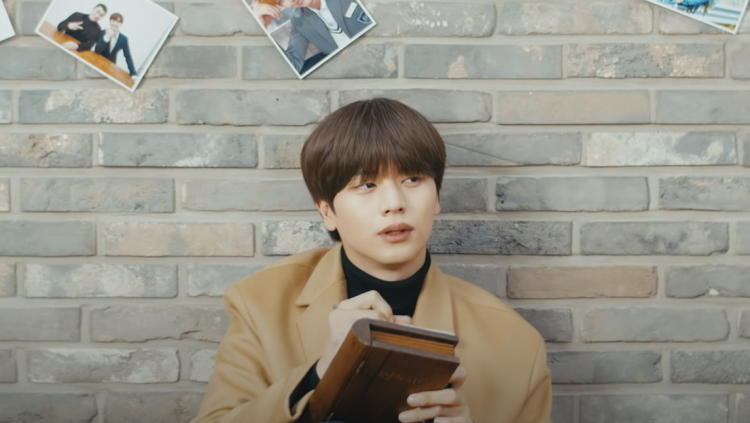 Are you ready Melodys? BTOB's very own Yook Sungjae is slated to return very soon!
As of writing this article, yesterday on the 1st of October, BTOB's Yook Sungjae hosted an Instagram Live broadcast to talk to personal fans and Melodys (the fandom name of BTOB).
In the live broadcast, BTOB's Yook Sungjae expressed that he has been discharged early from his military service on the 26th of September.
Notably though, so that the spread of COVID-19 would be presented, soldiers are not required to go back to their base after their last vacation, thus mainly resulting in an early discharge for some.
BTOB's Yook Sungjae said that on the previous Sunday, he went on his last vacation before his discharge. He was with his parents until now and he is glad that he can share his status with everyone.
During his military service, BTOB's Yook Sungjae revealed that he stayed really healthy and did well. He thinks that he did well enough to heal all the things have gone through. Sungjae added that he really missed having an ordinary life.
Furthermore, BTOB's Sungjae noted his appreciation and love for Melodys, expressing, "Every day, I'd check social media and see that a lot of people were waiting for me to come back. Thanks to you all, I was able to finish my military service in good health. I also saw the advertisement that the fans put up in New York's Times Square last year. I've gotten used to having short hair and it's really comfortable. It feels like just yesterday that I went to the salon to have it cut, but time goes by really fast."
Additionally, Yook Sungjae talked about the other members of BTOB by noting that Eunkwang must have had a difficult time leading BTOB without him and that he wants to start promoting soon.
"I haven't been able to meet them yet because of COVID-19. I want to hurry up and meet them soon," BTOB's Sungjae added.
Notably, Yook Sungjae enlisted on the 11th of May, 2020, and his official discharge date is on the 14th of November, 2021.
© 2023 Korea Portal, All rights reserved. Do not reproduce without permission.
Tags:
kwave
,
kwave news
,
kwave updates
,
Kpop
,
kpop news
,
Kpop updates
,
CUBE
,
CUBE artists
,
Cube Entertainment
,
Cube Entertainment artists
,
Cube Entertainment news
,
Cube Entertainment updates
,
Cube Entertainment BTOB
,
BtoB
,
BTOB news
,
BTOB updates
,
BTOB members
,
BTOB Sungjae
,
BTOB Yook Sunjae
,
BTOB Yook Sungjae
,
BTOB Yook Sungjae news
,
BTOB Yook Sungjae updates
,
BTOB Yook Sungjae military discharge
,
BTOB Sungjae news
,
BTOB Sungjae updates
,
BTOB Sungjae military discharge
,
Yook Sungjae
,
Yook Sungjae news
,
Yook Sungjae updates
,
Yook Sungjae military discharge
,
Sungjae
,
Sungjae news
,
Sungjae updates
,
Sungjae military discharge