ITZY x Stray Kids: Bang Chan Fondly Talks About Ryujin, Praising Her & Many More!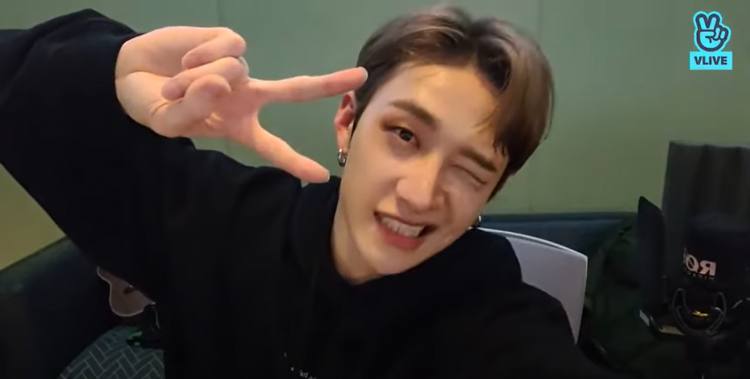 The friendship of Stray Kids' Bang Chan and ITZY's Ryujin is common knowledge between MIDZYs and STAYs.
READ: ITZY Is The Most Followed 4th Gen GG On Instagram For October, See Top 3
Notably, Bang Chan and Ryujin were JYP Entertainment trainees since 2010 and 2015, respectively, up until their debut.
Now that the two have debuted in the K-pop industry as members of two highly-successful K-pop groups, they always show love and support towards one another.
READ: NCT, Stray Kids, ITZY, aespa, BLACKPINK, & More, The Line-Up For Tokopedia WIB K-Pop Awards!
This was recently evident as Stray Kids' Bang Chan watched Ryujin's "Artist of the Month" dance video with Studio Choom on his recent "Chan's Room" episode, to the delight of fans.
Stray Kids' Bang Chan praised Ryujin that it was amazing to see her hard work finally pay off. As per the Stray Kids' leader, back when they were trainees, ITZY's Ryujin used to worry a lot, and she confided her woes to Chan.
"Ryujin, I've been with her since trainee days. We were really close. She'd tell me her thoughts, what she's going through," Stray Kids' Bang Chan remarked.
READ: STAYs Melt As Straykids' Hyunjin Flexed His Visuals & Talked About His Passions With Marie Claire!
Stray Kids' Bang Chan believed that the advice he gave Ryujin was not helpful; it did help further build their friendship.
Stray Kids' Bang Chan added, "I tried to help a bit. It probably wasn't that helpful but, you know, even by listening, I tried to help."
Additionally, sweetly remarked that Ryujin truly deserved the spotlight. ITZY's Ryujin's "Artist of the Month" achievement was proof enough that she is not an elite performer and this made Stray Kids' Bang Chang really proud.
READ: MIDZYs & Netizens Lost For Words As ITZY's Ryujin Flex Her Toned Physique!
Stray Kids' Bang Chan adorably concluded, "She practiced a lot with dancing. That's what I remember. She practiced too hard. Seeing this come up, I was like, 'Oh, her hard work really paid off.'"
© 2022 Korea Portal, All rights reserved. Do not reproduce without permission.
Tags:
kwave
,
kwave news
,
kwave updates
,
Kpop
,
kpop news
,
Kpop updates
,
JYP
,
JYP artists
,
JYP Entertainment
,
JYP Entertainment artists
,
JYP Entertainment news
,
JYP Entertainment updates
,
JYP Entertainment stray kids
,
JYP Entertainment Stray Kids Bang Chan
,
JYP Entertainment Bang Chan
,
JYP Entertainment ITZY
,
JYP Entertainment ITZY Ryujin
,
JYP Entertainment Ryujin
,
stray kids
,
Stray Kids News
,
Stray Kids Updates
,
Stray Kids Bang Chan
,
Stray Kids Bang Chan news
,
Stray Kids Bang Chan updates
,
Bang Chan
,
Bang Chan news
,
Bang Chan updates
,
Chan's Room
,
ITZY
,
ITZY News
,
ITZY updates
,
ITZY Ryujin
,
ITZY Ryujin news
,
ITZY Ryujin updates
,
Ryujin
,
Ryujin news
,
Ryujin updates